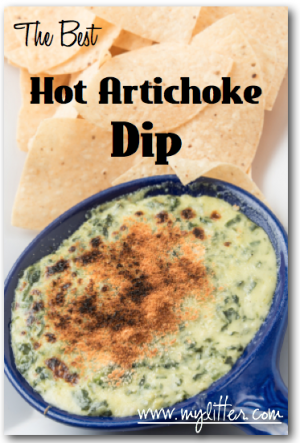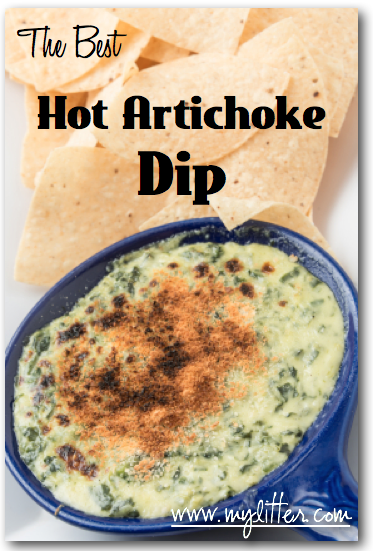 My friend Becky S. sent me over this recipe for Hot Artichoke Dip to make for the Super Bowl this weekend. As soon as I started reading it I realized that I have made it before and IT WAS AWESOME! You know how you have those recipes you make a bunch of times in a few months and then you forget about them? This was one of those!
I am SOOOOO glad she reminded me of it!
Hot Artichoke Dip

8 oz. cream cheese, softened, cut into cubes

1 cup mayonnaise

1 cup sour cream

1 cup grated Parmesan cheese (fresh, if possible)

1 (14 oz) can artichoke hearts, chopped

1 garlic clove, pressed

1 tsp. dill

1/8 tsp salt

Combine cream cheese, mayonnaise, sour cream, Parmesan, half of the artichoke hearts, garlic, dill, and salt in a food processor.  Process until blended.  Stir in the other half of the artichoke hearts.  (Or you add all the artichoke hearts to the blender for a smooth dip.)   Spoon into an oiled baking dish.  Bake at 375 degrees for 45 to 60 minutes, or until the top is golden brown.  Serve warm with pita chips or crackers.