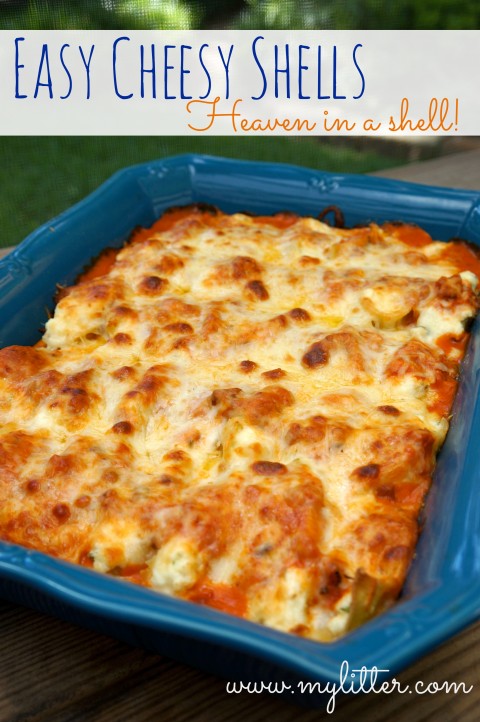 This is a recipe for basically ricotta stuffed shells, that I have been making for a long time. It is so beautiful when it is done, and I get so many requests for it, that I wanted to post it for you!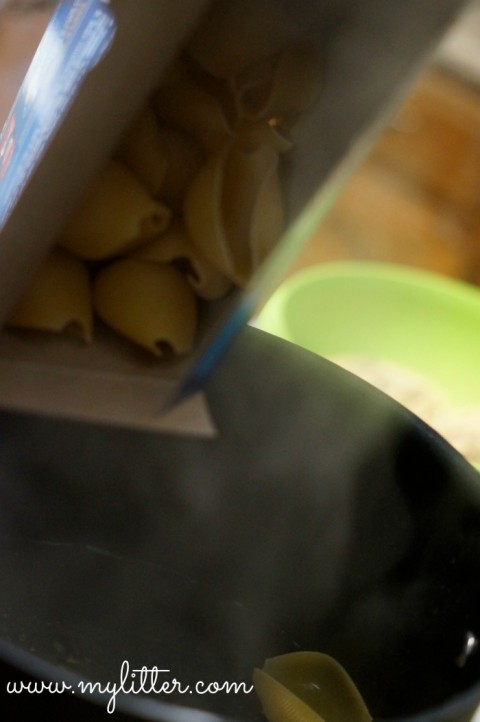 When pasta is on sale pick up a box of shells, and grab extra sauce when it is on sale also.
Boil the shells according to the box directions. The recipe on the box is usually the same as the one below.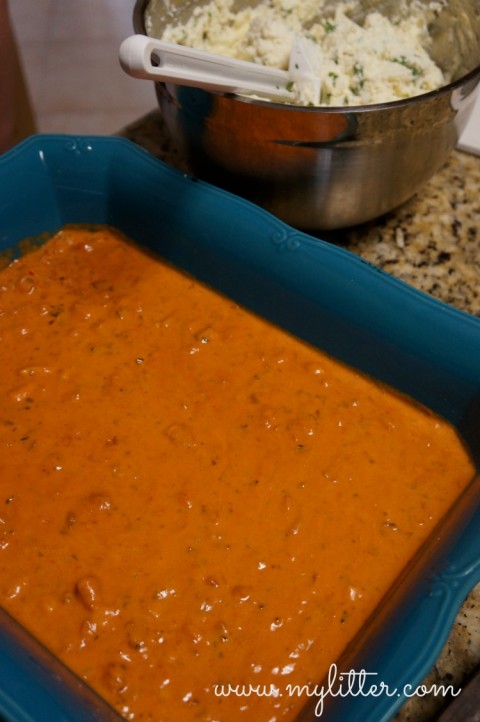 Mix together the ricotta cheese, eggs, parmesan cheese and spices. My sauce was frozen as I had made a HUGE batch of it a month ago. I pull it out as I need it and unthaw.
I start with the shells and a tablespoon. Just take a large scoop and spoon it into the shell. Sometimes they tear and that is ok. They don't have to be perfectly shaped to work.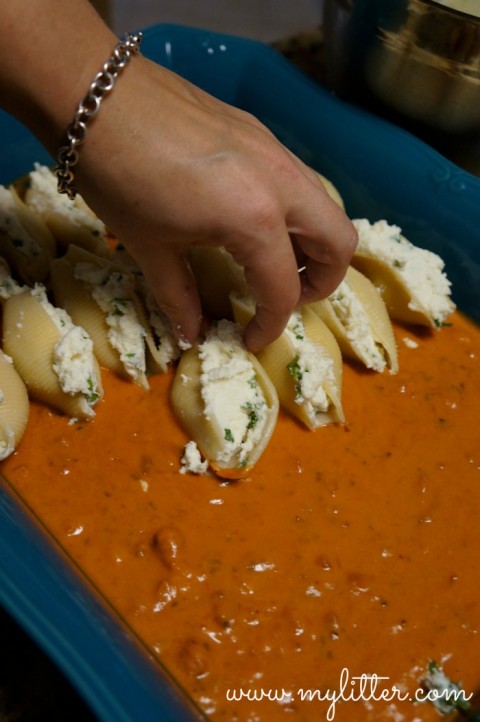 I assemble mine in rows so that they are much easier to scoop out of the pan. I can squeeze them in pretty good.
They look pretty all lined up, don't they?!
I only add about 1/2 inch of sauce to the bottom. Just enough so that they do not stick to the pan.
Then pour a little more sauce over the top and add some mozzarella and parmesan cheese. If you have any parsley left, you cab sprinkle that over the top as well!
Easy Cheesy Stuffed Shells
1 (12 ounce) package jumbo pasta shells
2 eggs, beaten
1 (32 ounce) container ricotta cheese OR mix 1/2 with cottage cheese
1 pound shredded mozzarella cheese, divided
8 ounces grated Parmesan cheese, divided
1 tablespoon dried parsley (I use fresh)
2 teaspoons salt
1 teaspoon ground black pepper
1 (28 ounce) jar pasta sauce OR make your own
Directions
Preheat oven to 350 degrees F (175 degrees C).
Bring a large pot of lightly salted water to a boil. Add pasta and cook for 8 to 10 minutes or until al dente; drain.
In a large bowl, mix eggs, ricotta, half the mozzarella, half the Parmesan, parsley, salt and pepper until well combined. Stuff cooked shells with ricotta mixture and place in a 9×13 inch baking dish.
In a medium bowl, stir together pasta sauce, and reserved mozzarella and Parmesan. Pour over stuffed shells.
Bake in preheated oven 45 to 60 minutes, until edges are bubbly and shells are slightly set.