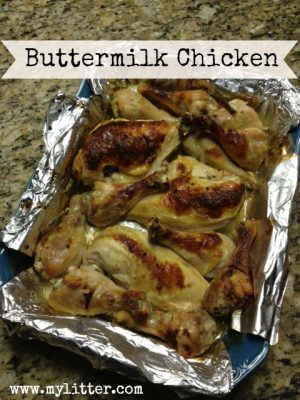 This is a very easy and cheap chicken dish you can make any night of the week. You can also serve just about ANY sides you can dream up, tonight we had green beans. EASY.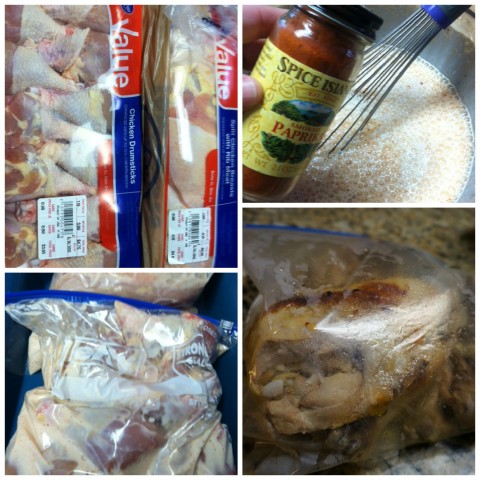 This is what to do: 
Buy some chicken, any pieces will do. I used drumsticks and bone in breasts. *I made extra for dinner tomorrow night.
Mix all ingredients together. The paprika makes it look fun!
Add chicken to a Ziploc bag, pour liquid in bag and put in fridge for 2 – 24 hours
Bake – Place chicken you didn't eat in a new Ziploc for tomorrow!
With the left over chicken we will have Chicken Tortilla soup the next night. You can make almost anything you want with it…
Buttermilk Chicken 
1 qt. buttermilk
2 T salt
1 tbsp. lemon juice
1 tbsp. Smoked Paprika
5 cloves garlic minced
3-4 lb. chicken
Combine buttermilk, salt, lemon juice, paprika, and garlic, pour over chicken pieces. Cover and refrigerate overnight or for at least 2 hours. Remove chicken from marinade and cook on outdoor grill over hot coals for 20-30 minutes until tender, in the oven at 400 for 25 minutes or until cooked through.