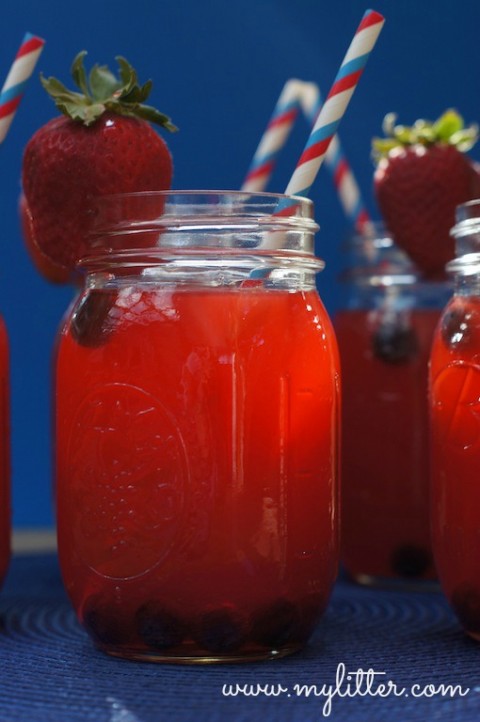 I have found with kids and adults alike that sometimes presentation is all that matters.
Last year I was playing around with some ideas of things I can do for the 4th of July fun we have every year. I made a few fancy punches and drinks to serve, and some nice brownies with 5 different steps. I had some mason jars sitting on my shelf and the kids were coming in from gymnastics, so I grabbed the Kool Aid from the fridge and served them a drink in a jar with some fruit.
YOU WOULD HAVE THOUGHT THEY WON THE LOTTERY!!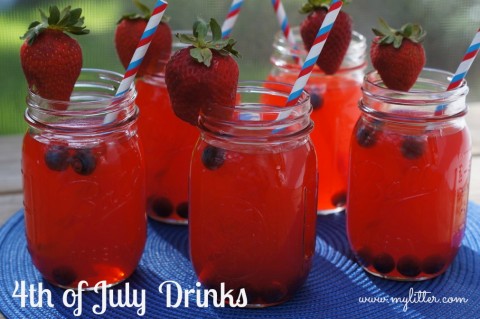 In my head I was thinking, " it is Kool Aid guys, I just bought it from Kroger for $.79 a container…" it is the extra little touches they don't normally see from home that made it sooooo special to them.
The little paper straws came from Amazon, and I had them left over from a birthday party. I had the jars, and the fruit.
The kids felt like a million bucks sitting on the porch drinking their Kool Aid.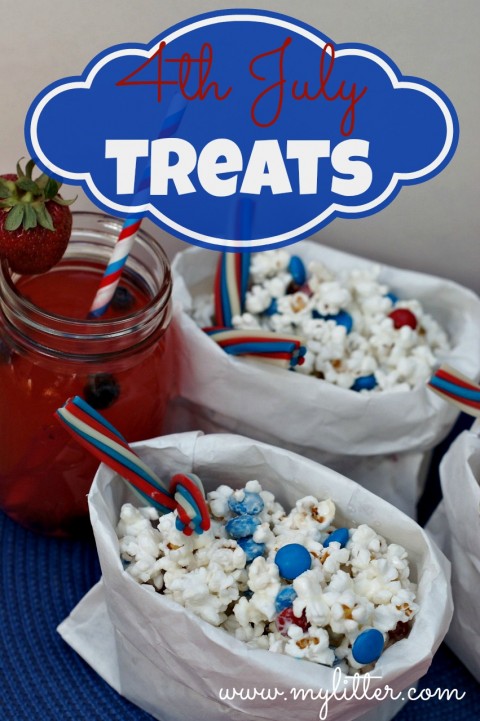 You have seen my posts on popcorn treats many times.
White Chocolate Popcorn ( my favorite )
It is super simple to make and you can add any candy, nuts, pretzels etc. that you might have around. There is no baking involved and both kids and adults love it.
Last year I made some white chocolate popcorn with M&M's and added the 4th of July Twizzlers. I put it in the leftover lunch bags from the school year and again the kids thought they were rock stars.
It doesn't have to be expensive to be fun and look good. It also doesn't have to take you all day to make something really fancy for people to think you spent a lot of time. Keep it simple!