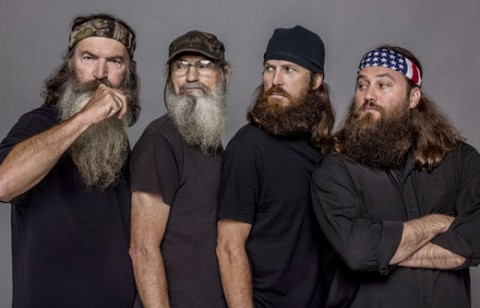 Everyone stay calm! Duck Dynasty starts a new season TONIGHT!!! Who is having a Duck Dynasty party??! Well in honor here is a roundup of Duck Dynasty gear!
The Duck Commander Family – How Faith, Family, and Ducks built a Dynasty $16.31 (was $23.99)
Finally, you can look good in Phil's Hap-Pay! shirt and have one of Si's Tea Cups!
"Hey, Jack! that's my kind of cup!" This Duck Commander Si's Tea Cup lets you drink tea just like Uncle Si! Great for Duck Commander fans, this 16 ounce Si's Tea Cup is made of polypropylene plastic and features a Duck Commander logo on front. Dishwasher safe.
Thanks MissionToSave for some deals!