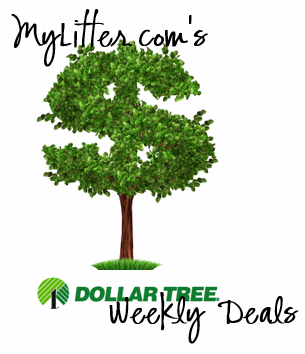 Here are the Dollar Tree Weekly deals and Coupon Matchups!
There is a Dollar Tree Coupon Policy on the site that you can print to take with you.
All Dollar Tree stores will have different products and they will even vary from week to week.
These are the TOP deals for the week, not the entire matchup.
Make sure to click the links at the bottom for all the deals!
::TOP DEALS::
Product May Vary by Store
Sesame Street Baby Wash, 10 oz – $1.00
Rockstar Energy Drinks, 12 oz – $1.00
Condiments, Spice & Baking
Progresso Bread Crumbs, 15 oz – $1.00
Final Price: $0.50
Del Monte Fruit in Gel Cups, 4 ct – $1.00
Final Price: $0.25
Select Choice Chewy Granola Bars, 6 ct – $1.00
Tic Tacs 18 ct, 3 pk – $1.00
$0.50/1 Tic Tac Mints or Mixers – 4-8-18 SS (exp. 07/08/18)
Final Price: $0.50
Bar-S Franks, 12 oz – $1.00
Final Price: $0.50
Colgate Kids Toothpaste, 2.7 – 4.6 oz – $1.00
Final Price: $0.50
Natureplex Triple Antibiotic Original Cream, 0.33 oz – $1.00
White Rain Hair Spray, 4 oz – $1.00
Final Price: $0.75
White Rain Shampoo or Conditioner, 15 – 18 oz – $1.00
Final Price: $0.75