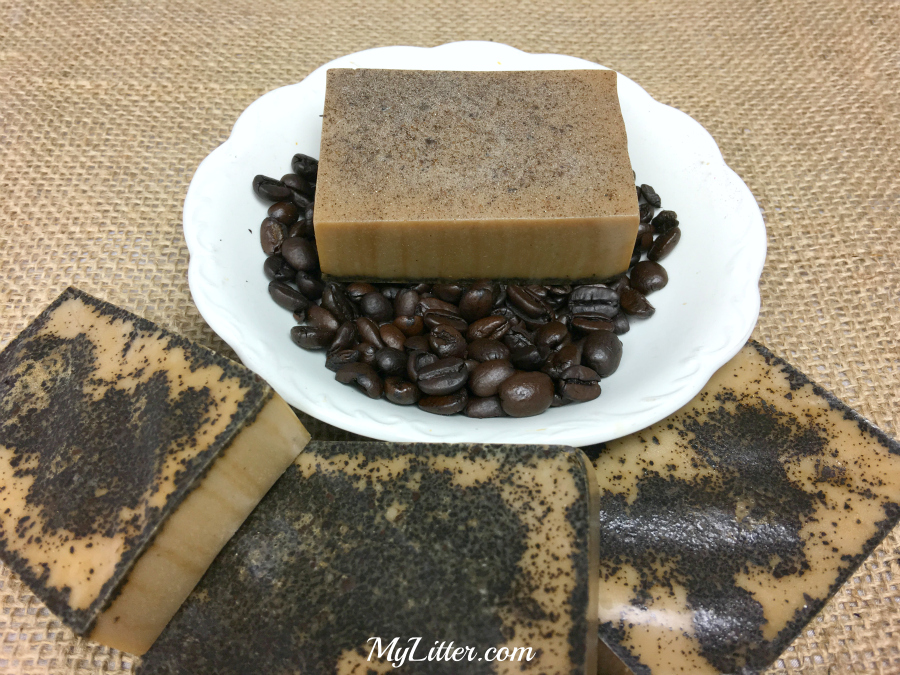 This post is brought to you by my friend at Living Chic Mom! Where she specializes in homemade recipes, fun crafts and home DIY's.
Are you a coffee lover? If so you are going to love this incredibly simple DIY Coffee Bean Exfoliating Soap with Peppermint essential oils. Not only does this soap smell simply divine (like walking into Starbucks on a cool brisk day), but the soap lathers up very nicely. With using goats milk as a base you will have the super soft creamy lather you are looking for and the coffee bean will serve as a wonderful natural exfoliator!
Ingredients
Directions
Place several cubes of your goats milk soap base into a large 2 cup Pyrex measuring cup and melt in microwave in 30 second intervals. To do this simply set the microwave for 30 seconds, remove it from the microwave, stir and place back into microwave for another 30 second until fully melted.
Once all of your soap base is fully melted, stir in coffee grounds and essential oils. Stir well.
Pour into your soap mold. I was able to make 6 large bars in my silicone soap mold. Let sit untouched for about 60 minutes, or until fully cooled and solidified. Remove from soap mold and enjoy!
Soap making is really incredibly simple and so much fun to make when you buy a pre-made soap base. Once  you start making your DIY soaps you will be addicted! Make them for your family, as gifts, for friends, teachers and more! Everyone will soon be begging for your amazing homemade all natural soaps!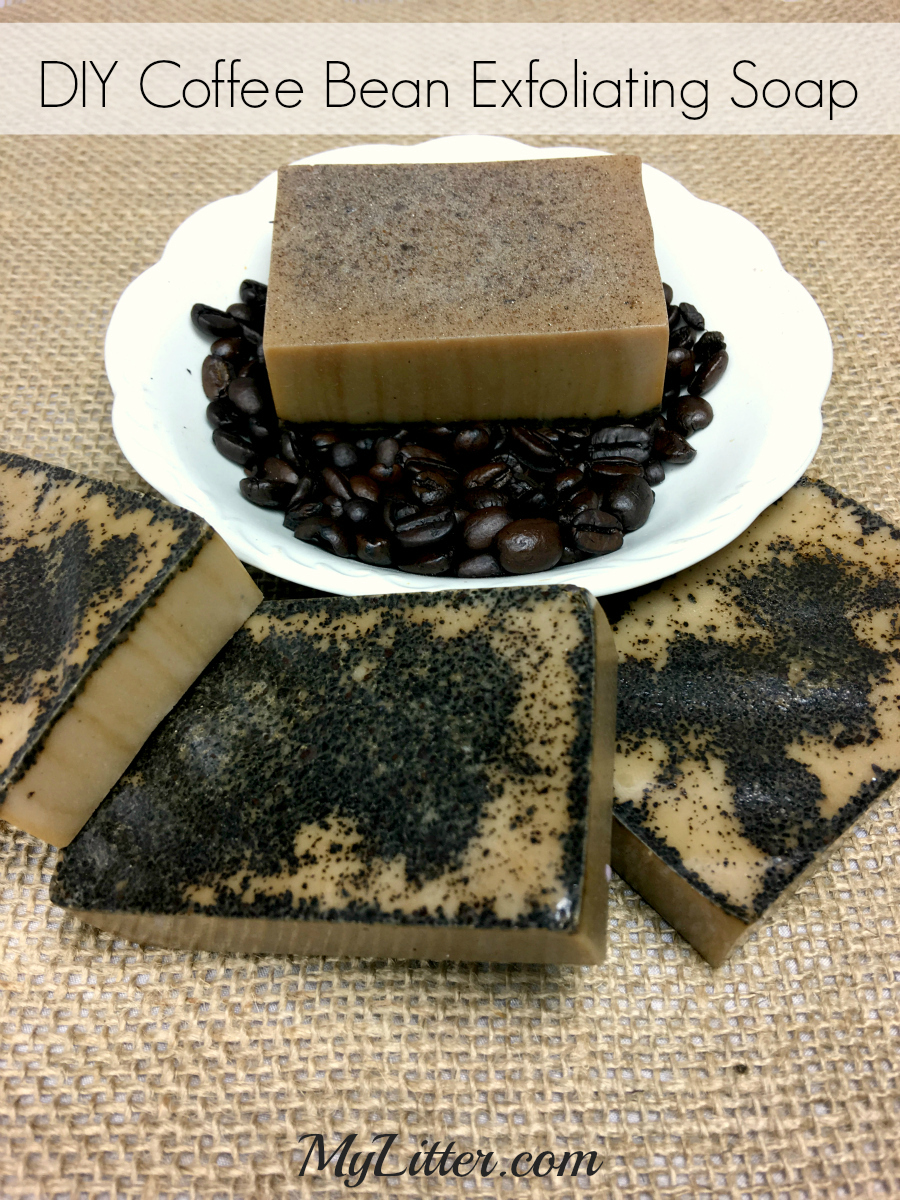 Wondering why we chose to use coffee and peppermint fragrance for our soaps? Coffee is great for more than just drinking! It has several fantastic beneficial uses like improving circulation, reducing redness, firming cellulite, improving skin tone, and even fading stretch marks and scars. Peppermint is also a great anti-inflammatory for your body. Creating a wonderful calming, cooling feel throughout your body. It also is good for relieving sore muscles. Now that you know all of the benefits of coffee and peppermint inside your soaps, it's time to give them a try for yourself!
More Amazing DIY's:
How to make homemade window cleaner! 
Natural Bug Spray with Essential Oils