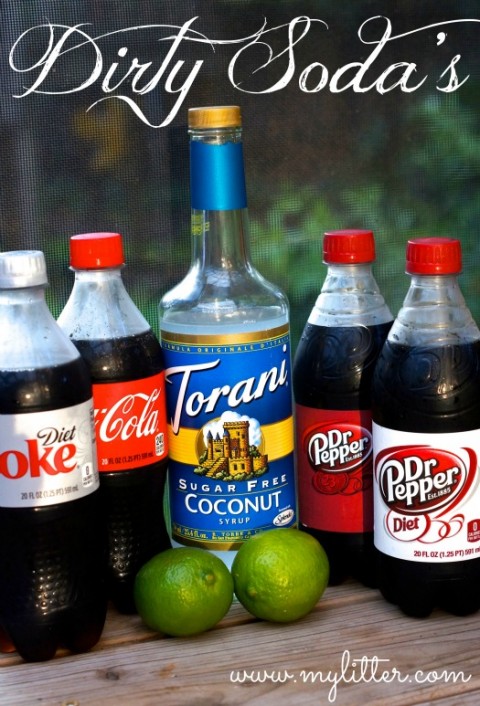 I am a little obsessed with these "Dirty" Dr. Pepper and Coke recipes! I am not much of a soda drinker, or at least I am trying to not be, but this is making it REALLY hard!
It starts with your choice of soda. Coke, Diet Coke, Dr. Pepper, Diet Dr. Pepper, pick your poison.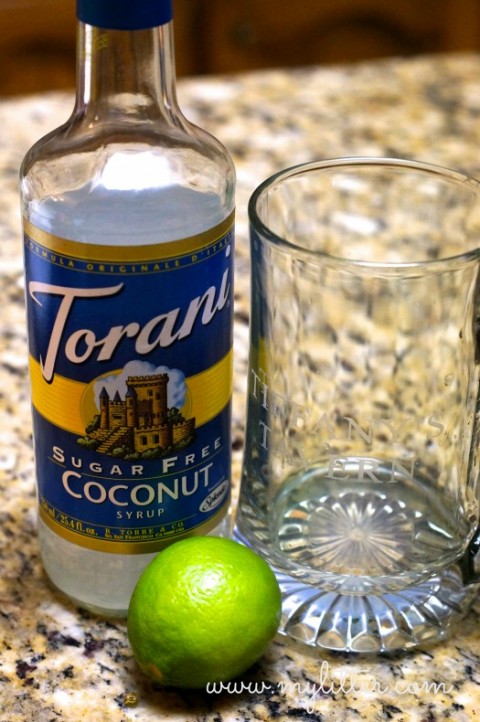 I am going to go with Diet Dr. Pepper on this one.
You will need 2T of Coconut syrup. You can get the sugar free kind or regular. They are usually found at Cost Plus World Markets or on Amazon HERE.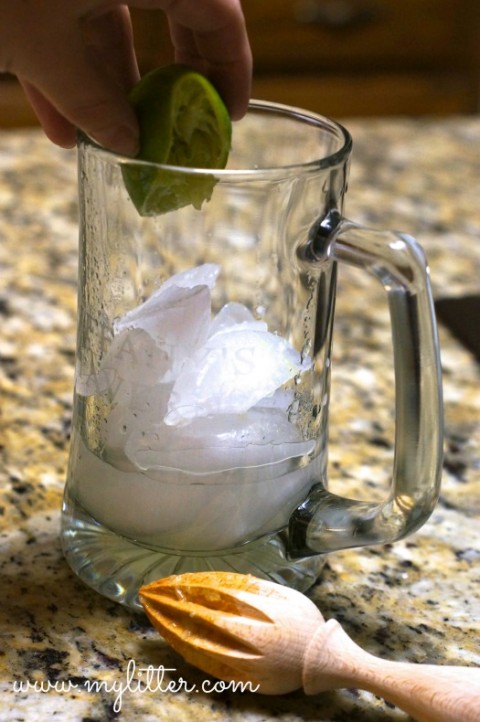 Fill a 24.oz glass with ice. You really want a larger cup for this. Add the juice of 1/4 of a lime.
Next pour your soda over the ice, syrup and lime. YUM!
You COULD drink it like this, it is really just about perfect. But not quite.
Add just a splash of half & half. Now it is PERFECT!