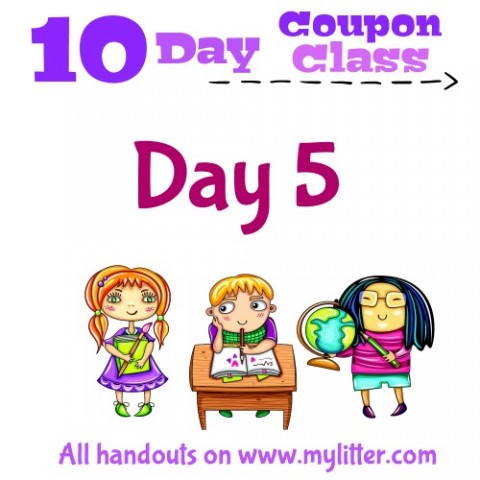 Ok… today we will be talking about grocery stores. Knowing what affiliate stores your grocery store is associated with is super important!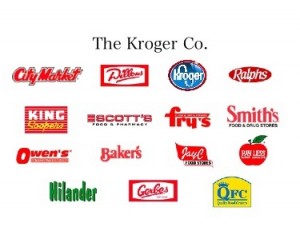 I have a favorite blog that I followed when I first started couponing. I almost quit following them because she always posted deals for King Soopers and Dominick's. I loved her other deals but I needed someone who had deals for stores in my area.
Then one day I realized that many stores are affiliates of 1 main store or company! I also realized that although she was posting King Soopers deals, there were really the same as my Kroger deals!
Take a look at the images above, those are all Kroger affiliate stores. You might have 1 of those stores but can look at the ad for any of the other stores and see the same deals.
These are all Kroger stores:
Kroger

Baker's
City Market
Dillons
Food 4 Less
Foods Co.
Fred Meyer
Fry's Food and Drug
Gerbes
Hilander
JayC Food
King Soopers
Pay Less Food
QFC
Ralphs
Smith's Food and Drug
Scott's Food & Pharmacy
These images illustrate all the Safeway affiliate stores. I have Randalls here in Houston, Dallas has Tom Thumb and so on. Also, some regions ads come out on Sunday with a new ad and some are Wednesday. For example, Safeway ads usually come out on Sunday, my Randalls new ad comes out on Wednesday, so from Wednesday to Saturday we have the same ad.
Why are they not all called Kroger or Safeway? When these larger companies buy smaller chains, many times they keep the same names so people are comfortable shopping there.  (The buyout of Randall's marked Safeway's return to Texas ten years after the original stores in Houston were sold to AppleTree.)
These are all Safeway Stores:
Safeway

Carrs
Dominick's
Genuardi's
Pavilions
Randalls
Tom Thumb
Vons
We don't possibly have time to break down all the grocery stores individually. So today I am going to talk about Kroger because it is the LARGEST grocer in the world. Plus, many of you either have a Kroger or you have an affiliate store. EVEN if you do NOT have any, please read this info because it will probably apply to your stores as well.
At Kroger you need a Kroger card. This card will let you double and triple your coupons, gets you the sale prices on items and allows you to load digital coupons to your card. Kroger stores in Texas do NOT double or triple coupons and other regions around the country are discontinuing double and triples as well, but some areas still allow it. Please refer to your local ad and policy for more information about your region.
Start with the Sale Ads
Check the Kroger flyer for sales and the weekly ads. Ads vary by region just like the double and triple coupon policy. Kroger Deals are posted here on MyLitter each Wednesday for 5 different regions. Then you will make a grocery list with the store match ups like we talked about on Day 2.
Kroger Coupon Acceptance
Kroger accepts digital (e-coupons) from the Kroger.com site, they also have an app that you can download to your phone.  These coupons are manufacturer coupons and do not double or triple. They also can not be combined with paper manufacturer coupons and are one time use. UNLESS you CLEARLY see where it says 5x use, which is rare.
Kroger accepts manufacturer coupons (and as stated above, sometimes doubles or triples them). They accept manufacturer coupons from the Sunday inserts, other advertisements and printed from the internet. In areas that double or triple you will want to verify the limits as well.
Special promotions
Every other month or so Kroger offers a promotion called Mix and Match or a Mega Event Sale. They also usually combine these with a 10 for $10 sale. During the mix and match or mega event they offer money back or off instantly when you check out.  For example: Mix & Match 10 items, Get $5.00 off instantly at checkout – so when you buy 10 items listed in the Mix & Match you get an additional $0.50 off each item. If you buy less than 10, you don't get the additional savings.
Catalina Deals (On your next shopping order offers)
Kroger runs and participates in Catalina offers. These are promotions that give you a coupon for savings on your next shopping order when you buy specific items. You can see the current list of catalinas HERE. Purchase amounts and quantities are figured BEFORE manufacturer coupons are applied to your order.
Tips for Shopping Kroger Sales
You can use coupons on sale items
You can use coupons on Mix & Match and Mega promotions
You can use coupons on a sale item and still qualify for the on your next shopping order Catalina Deals
National Catalina offers will roll at Kroger stores – you can buy the deal and receive the coupon in a single transaction and then turn around and use the Catalina coupon from the first transaction to pay for a second one and it will produce the coupon offer again.