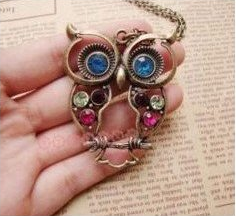 Paul found the cutest Owl pendants and posted them, I forgot all about them until we realized the one he bought me had been sitting unopened on the counter for a few week!
Turns out it is really cute, and at only $.97 + free shipping for the Owl Pendant you can't beat that!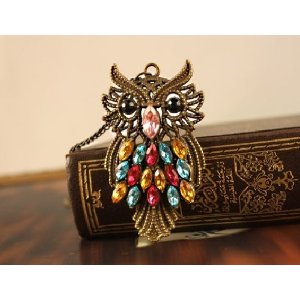 Or for just a little more… There is this darling Crystal Owl Long Pendant Necklace  only $2.83 with free shipping!