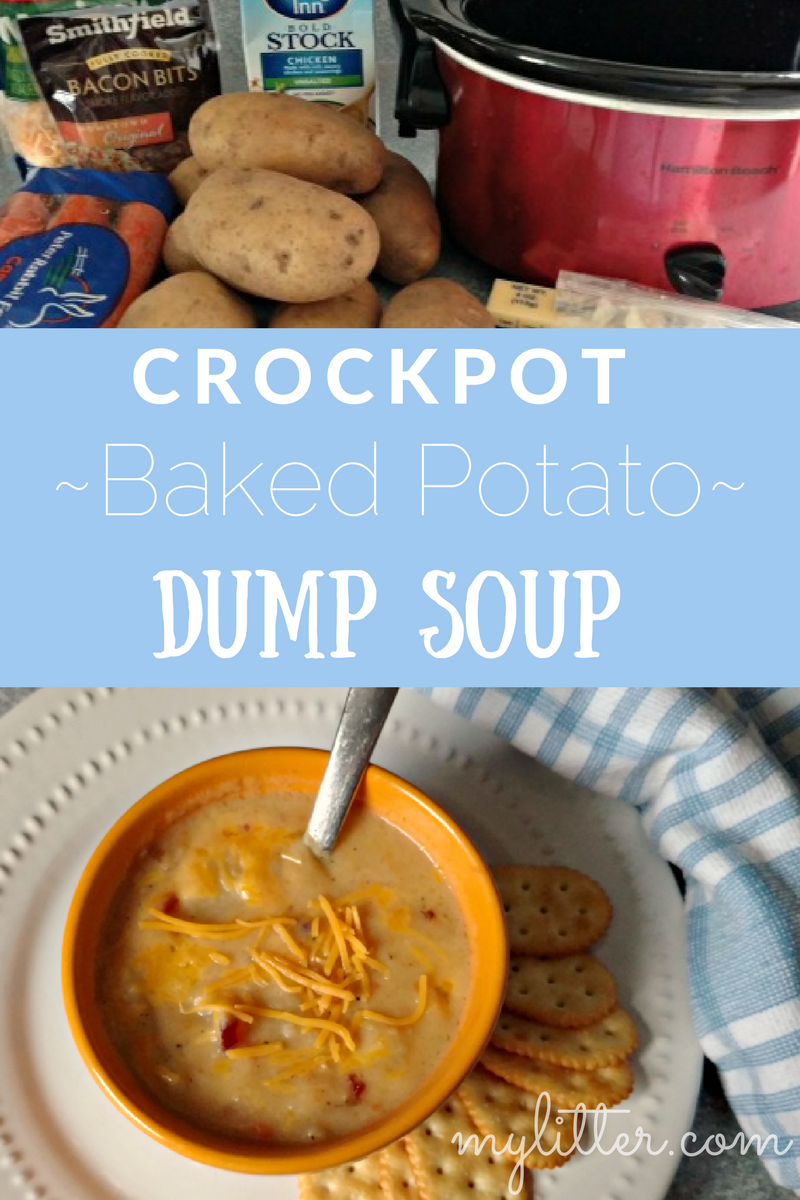 Looking for an easy recipe for potato soup that you can just dump into the slow cooker?  This Crockpot Baked Potatoes Soup is simple to throw together and forget about until dinnertime!
A good slow cooker can make life so much easier around the dinner hour.   Who has time to prep everything at 4 or 5 when you're running to get kids from sports and helping with homework???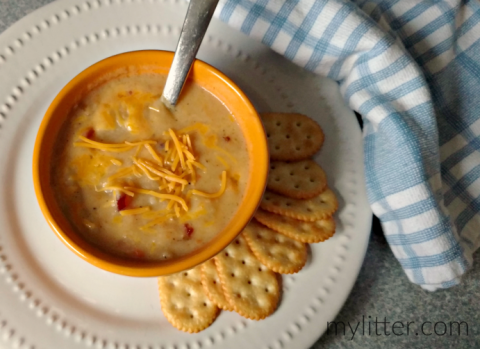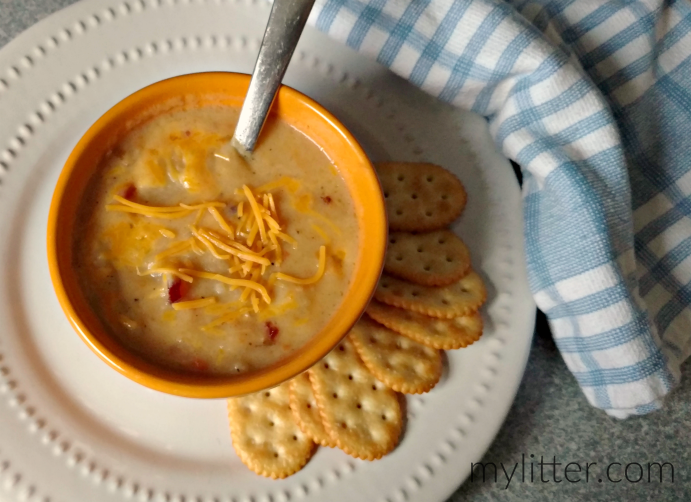 Most of these things you probably already have on hand – and since this recipe is pretty easy to adapt, what you don't have on hand you can substitute and it will still turn out fine 🙂
Crockpot Baked Potatoes Soup
You'll Need:
6 Large Baking Potatoes Cubed
2 Carrots, Diced
1/2 Stick Butter
Quart of Chicken Broth
3-4 Chicken Boullion Cubes
1 Small Onion, Diced
2 Tbsp Minced Garlic
1 Tsp Pepper
2 Tbsp Real Bacon Bits, or a couple slices of cooked and crumbled bacon
1 Cup Shredded Sharp Cheddar Cheese, OR 4 oz Velveeta, Cubed
1 1/2 Cups Milk or Cream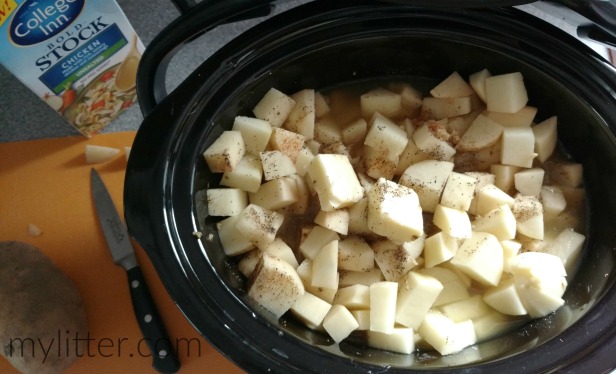 Directions:
1 . Add all ingredients EXCEPT Cheese and Milk to a Slow Cooker set on High (4-5 Hours) or Low (6 – 8 Hours)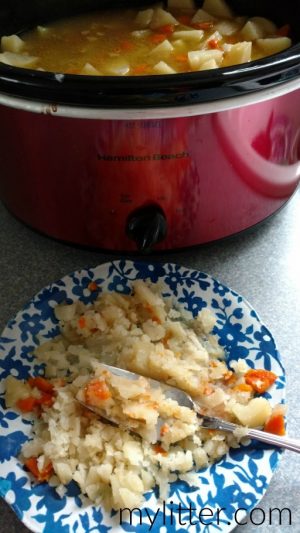 2. During the last half hour of cooking, scoop out about 2 cups of diced potatoes (mostly drained) and mash them up, returning to the pot.
3. Then stir in the following:
1 1/2 Cups Milk (or heavy cream, if you're so inclined 😉 )
1 Cup Shredded Sharp Cheddar
**If you like to use Velveeta for the creamy texture, then you can instead add about 4 oz of Velveeta, cut into cubes
When the cheese has melted, you're ready to serve!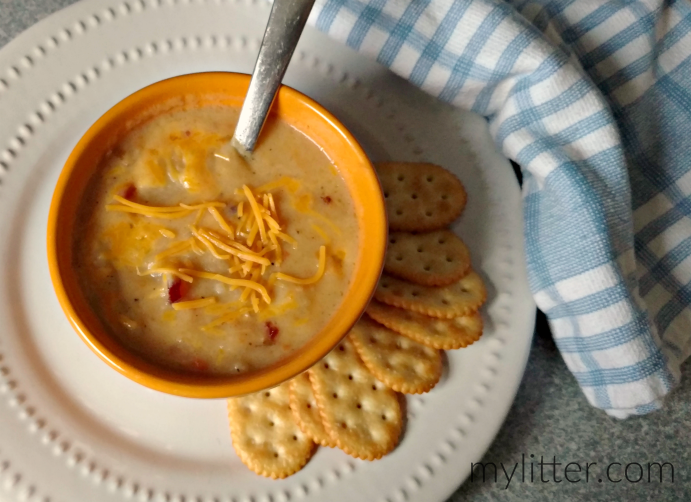 Top with chopped up bacon, more shredded cheese, chives or whatever floats your boat 🙂
NOTE: I fork mashed my potatoes and the consistency is a little lumpy – but if you like a smoother consistency, by all means throw those potatoes in a blender with the milk before adding them back in!
Here are some more Soup Recipes you might want to try!
Copycat Zuppa Toscana Soup Recipe from Olive Garden