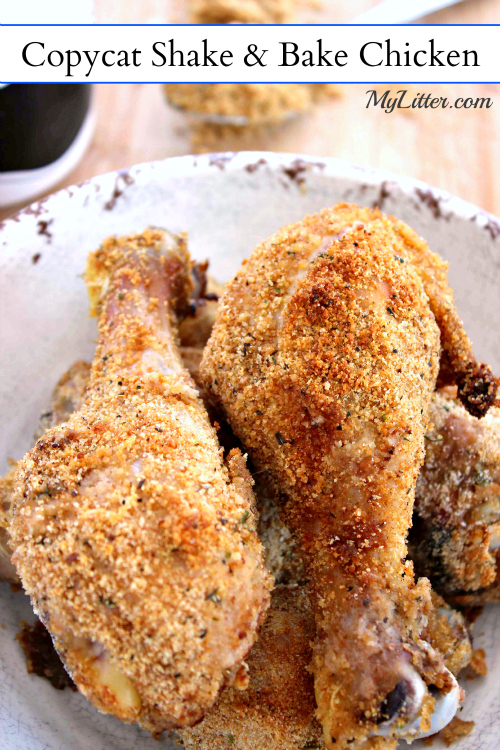 Do you remember growing up watching those hilarious Shake n Bake commercials? I do and man did they ever make me want to pick up some Shake n Bake mix for dinner! Seriously, what is it about a great commercial that can really inspire you to do something? Well now when you have your southern itch for Shake n' Bake, you don't have to stop everything and run out to the store hunting down some good ol' fashion Shake n' Bake – make it yourself!
Check out our super easy recipe for Copycat Shake n' Bake and mix up a few batches to keep in your pantry for the next time you have a Shake n' Bake craving. Don't forget to add in the "it's Shake n' Bake and I helped" as you serve it to your family!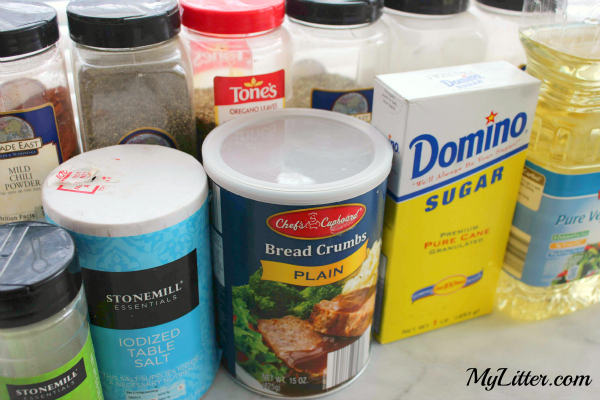 INGREDIENTS
3 cup Bread Crumbs

1/4 cup Vegetable Oil
2 tsp Salt
2 tsp Onion Powder

2 tsp Sugar
2 tsp Garlic Powder

1 tsp Black Pepper
1/2 tsp Chili Powder
1/2 tsp Parsley
1/2 tsp Basil
1/2 tsp Oregano
DIRECTIONS
Combine all ingredients and mix until well blended. Make sure there are no big clumps. Transfer to airtight container and store for up to two weeks.
Preheat oven to 400 degrees Fahrenheit for Pork or 425 degrees Fahrenheit for Chicken. Pour some of the mixture into large zippered bag.
Wet each piece of meat and shake off excess water. You don't want the meat soaked, just damp enough for the coating to adhere.
Place in the bag and shake to until evenly coated. Shake off excess breading and place on baking sheet. Bake pork chops for 15-20 minutes. Bake bone-in chicken for 40-45 minutes. Bake boneless chicken for 20-25 minutes.
Serve to your friends and family with a smile and a southern accent!
More Copycat Recipes:
Cheddar Bay Biscuits Red Lobster Copycat Recipe
Copycat Bonefish Grill Bang Bang Shrimp Recipe