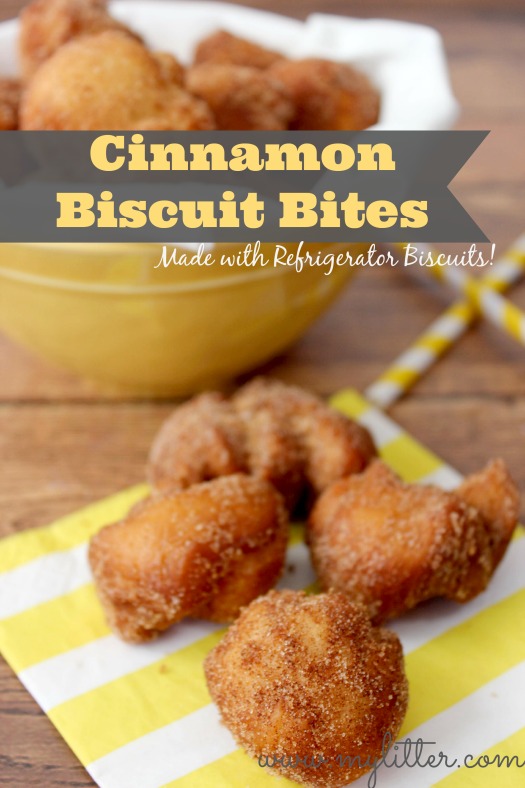 These are called a lot of different things, from Cinnamon Biscuit Balls, to Cinnamon Biscuit Bites, to Refrigerator Donuts. No matter what you call them, they are super easy and a lot of fun to make. Not to mention, completely DELICIOUS!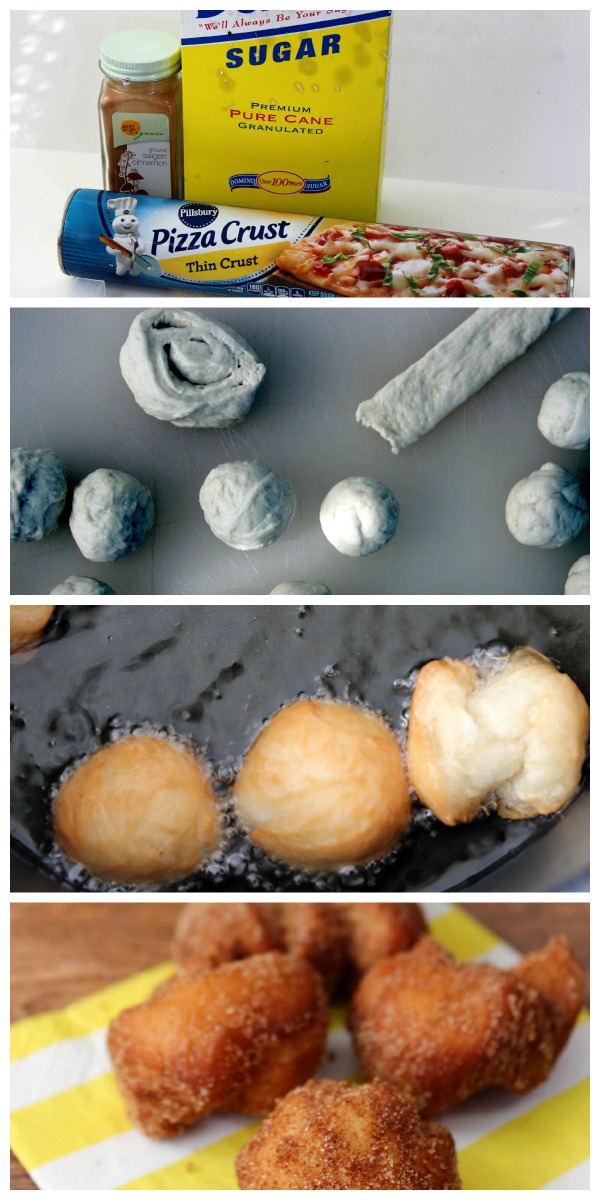 I am also guessing you have everything on hand already. If not, maybe your neighbor does, because you should make some of these tonight!
I have the kids do everything but the oil part, obviously. These just take minutes to make and I have used all kinds of refrigerator biscuit that I have in the fridge. You could also use powdered sugar and not cinnamon & sugar if you want. Have fun!
Cinnamon Biscuit Balls
INGREDIENTS
4 cup Vegetable Oil
1 can Refrigerated Pizza Crust
1/4 cup Sugar
1 tsp Cinnamon
DIRECTIONS
Heat oil to 335.
Divide dough into 24 equal sized pieces and roll each into ball.
Mix cinamon and sugar together in a small paper bag.
Cook each ball in hot oil for about 90 seconds or until golden brown.
Remove from oil allowing excess oil to drip off, then transfer to bag an shake to coat.