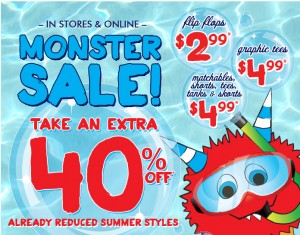 There is ANOTHER huge sale at Children's Place today! You can get many items 40% off + an additional 20% off  with coupon code R6H2012.
Here are a few examples:
These boys shoes are on sale for $9.99 (they were $25) + 20% more off.
These girls skinny jeans are on sale for $10.79 (was$25) just like above after coupon code, they are only just over $8 shipped to your house!
If you want in on these deals this is what to do:
Go HERE to the Childrens Place
Click on the big monster sale place and go shopping
Use coupon code R6H2012 at Check out to get an additional 20% off.
Here is my order you can't even see the entire thing! I have 15 pieces of clothing, including shoes, 2 blankets and fleece shirts.