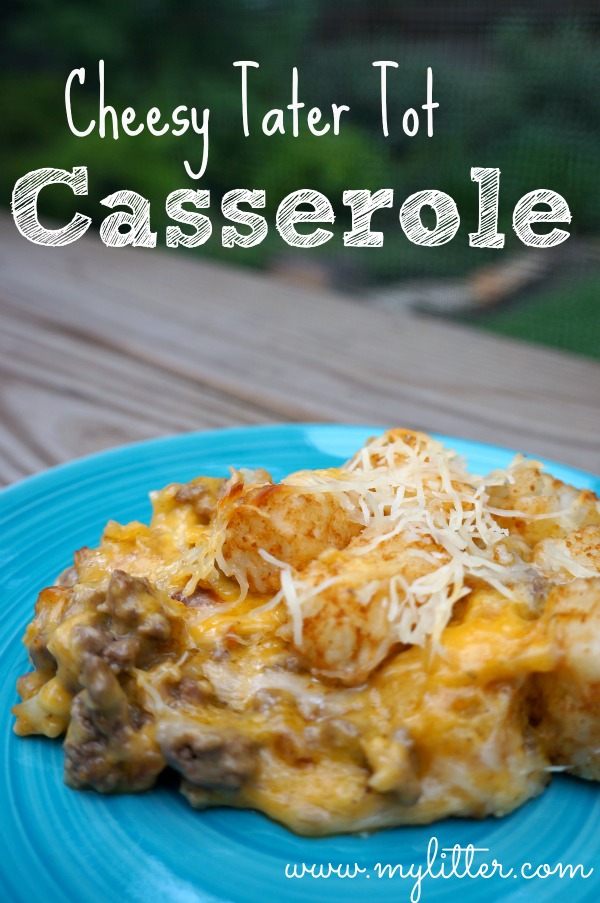 Tater Tot Casserole is not a meal that I plan on having. It is a meal that we have because I have everything on hand and didn't plan anything for dinner!
However, Tater Tot Casserole is a family favorite, thanks to this quote:
Randy: Napoleon, give me some of your tots.
Napoleon: No, go find your own.
Randy: Come on. Give me some of your tots.
Napoleon: No. I'm freakin' starved. I didn't get to eat anything today.
[Randy kicks Napoleon's pants pocket, ruining the tater tots]
Napoleon: Ugh.. gross. Freakin' idiot!
Name that movie….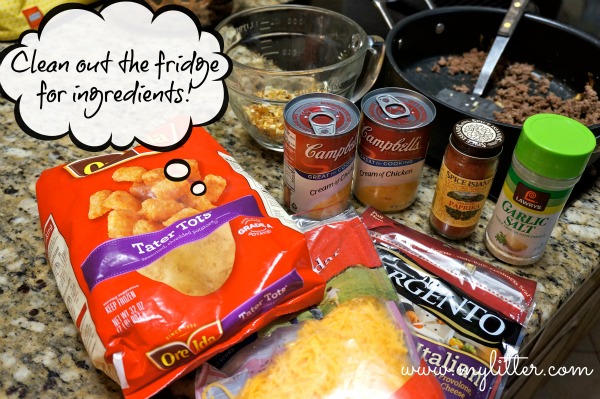 It also affords me the ability to clean out the fridge a little… I have added pepperoni, all different kinds of cheese and even sliced up hot dogs once (don't tell anyone!)
Many times tater tot casseroles call for cream of mushroom. I refuse to use cream of mushroom and so I use 2 cans of cream of chicken.
I also saute my onions with the hamburger and add smoked papkria. Try it sometime you will be surprised, in a good way!
Grab some kids to help, mix it all up. Pour into a 9×13 and top with Tater Tots! Easy Peasy!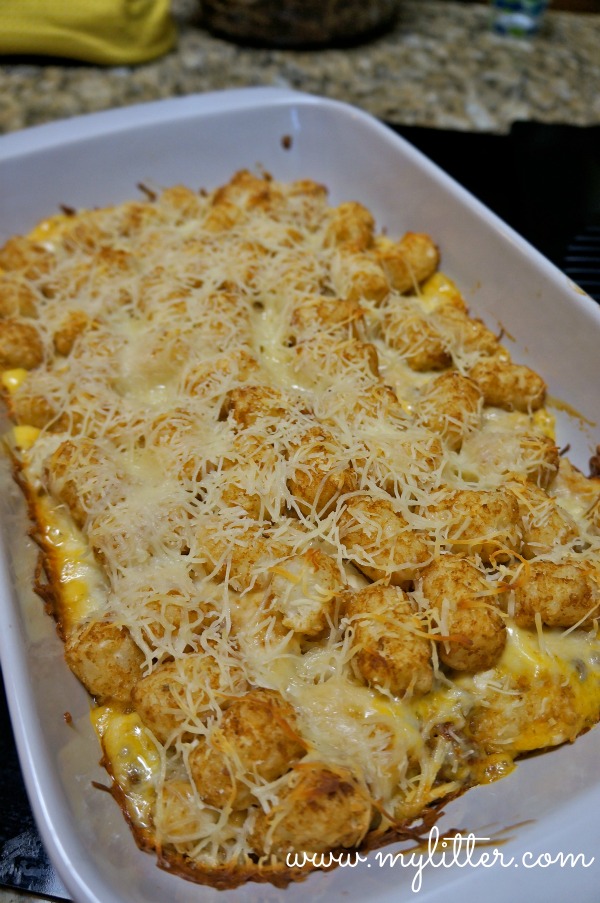 Serve with some fruit and a side salad and you have dinner!
Cheesy Tater Tot Casserole
2 lb Hamburger
2 cans Cream of Chicken Soup
2 cups cheddar cheese
1 bag of Tator Tots
1 onion soup mix package OR 1 small chopped onion
1 t Garlic Salt
1 t Smoked Paprika
Brown ground beef and onion; drain. If beef is very lean, add 1 tsp. olive oil for best browning results.Transfer meat mixture into a shallow 2 quart baking dish. Cover meat with undiluted soup. Top with a single layer of tater tots.
Bake at 375°F for 45 minutes.