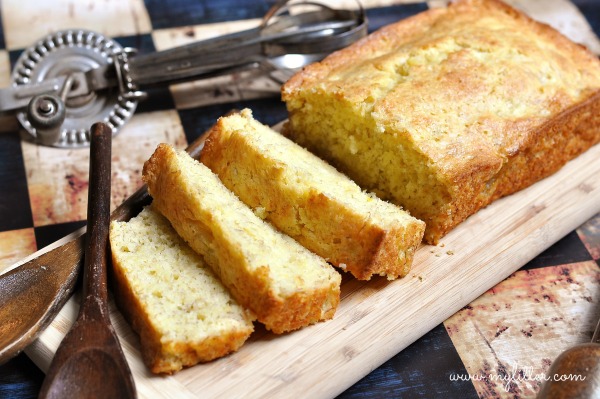 This is absolutely, hands down, the BEST Cake Mix Banana Bread Recipe that I have EVER had. I am not even joking a little bit. I would not joke about banana bread.
I have been making banana bread for a long time. With cream cheese, sour cream, baking soda, no baking soda, trying to find the perfect recipe. Yesterday, on my Facebook page, a reader Patty, mentioned banana bread made from a yellow cake mix. Huh?
I started asking around and was shocked that my sister had such a recipe tucked away from a church event a while ago and never had the chance to make it. The rest is history.
I had a pile of melting bananas, and so I might have added a little more banana then called for, but that turned out to be ok. The recipe made 2 loaves and they lasted exactly 4 1/2 minutes after I took these pictures.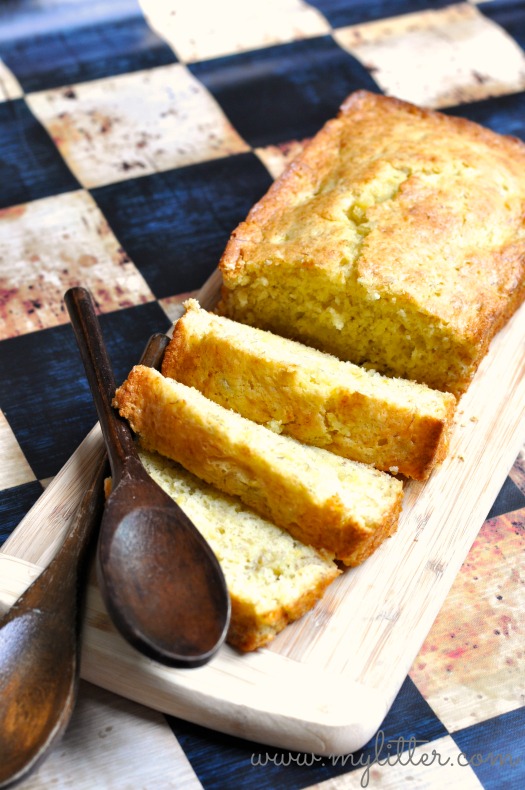 Cake Mix Banana Bread
Ingredients
1 Yellow Cake Mix
1 Stick Melted Butter
3 Eggs
3 Mashed Bananas
Directions
Preheat oven to 350. Melt butter. In a separate bowl add cake mix, eggs and mashed bananas. Beat in melted butter and mix well. You can add 1 cup of walnuts if you like nuts in your bread. My kids don't 🙁 Pour into 2 greased loaf pans and bake for about 45 minutes until cooked through.