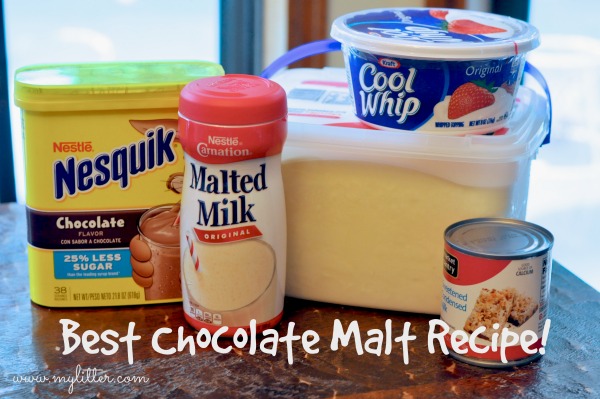 Today was the last day of school for my kids, so we made the best chocolate malt recipe in the world! I like malts better than shakes, it is something about that malt flavor that reminds me of being a little kid.
I always use my Blendtec for anything with ice cream to get the right consistency, plus it has the ability to make big batches.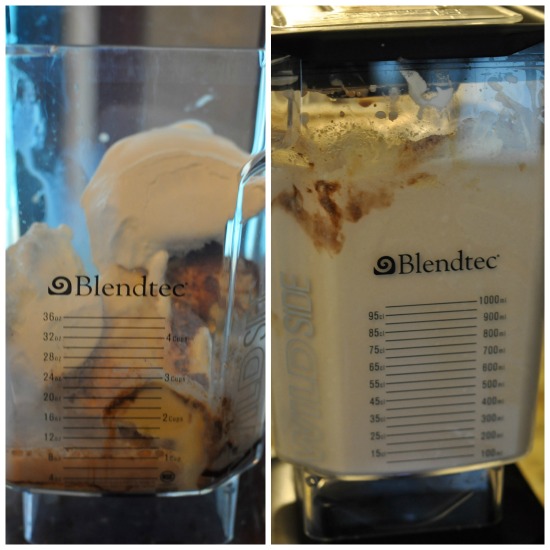 For each person you are making a shake for: 
4 scoops ice cream
1/2 milk
1 T malt
2 T chocolate powder
1 T sweetened condensed milk ( for mine I leave this out, I don't need the calories!)
1 BIG scoop of cool whip from a regular kitchen spoon
I always add the liquid in first and then everything else. With a Blendtec it doesn't really matter, everything is going to get mixed up, but it is just a habit I suppose.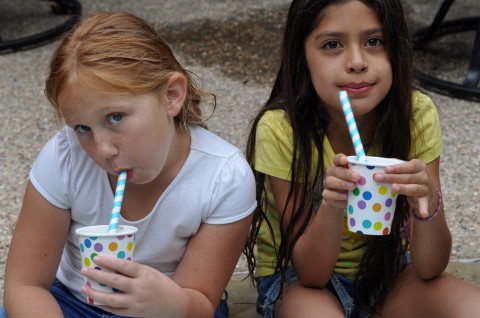 I made enough for 8 with all these kids. Plus I scooped out the rest from the blender!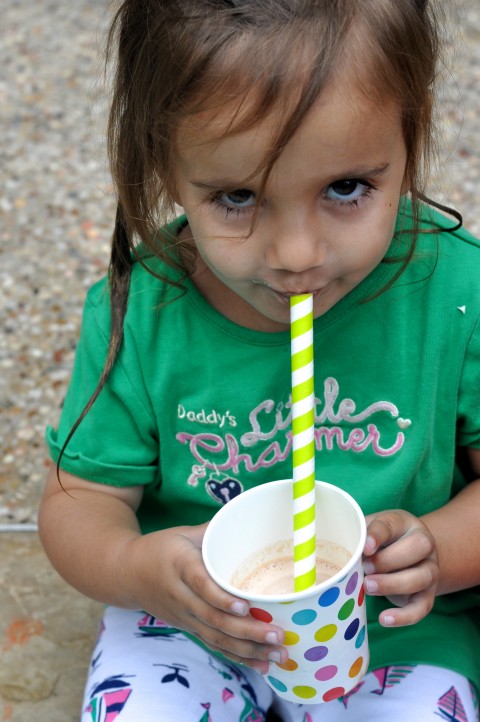 This girl and I could have finished them all off for the rest of the kids, but we tried to behave!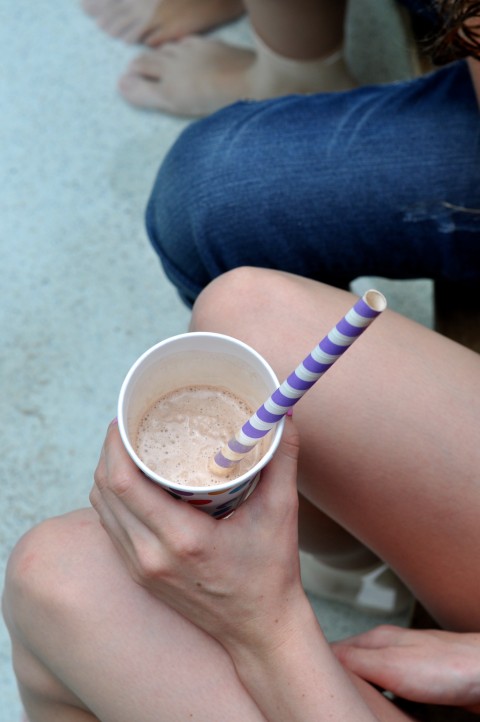 I almost want to say these taste a lot like Wendy's Frosty's. They have the same consistency and almost the same flavor. They are soooo good!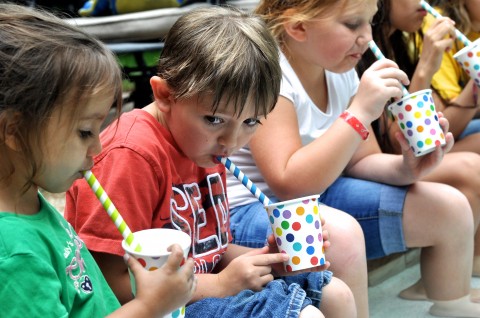 This was the perfect treat to the end of an awesome school year! You can see my green smoothie recipe HERE.
If you are interested in a great deal on a Blendtec, check out this deal!
Blendtec is offering the Black Friday sale again today with a Recertified Blendtec Classic with a Wildside Jar for $279.95 with free shipping. This machine is normally $454.95. This is also the LOWEST price I have seen ever on these!
Go HERE to get yours in White, Red, or Black!