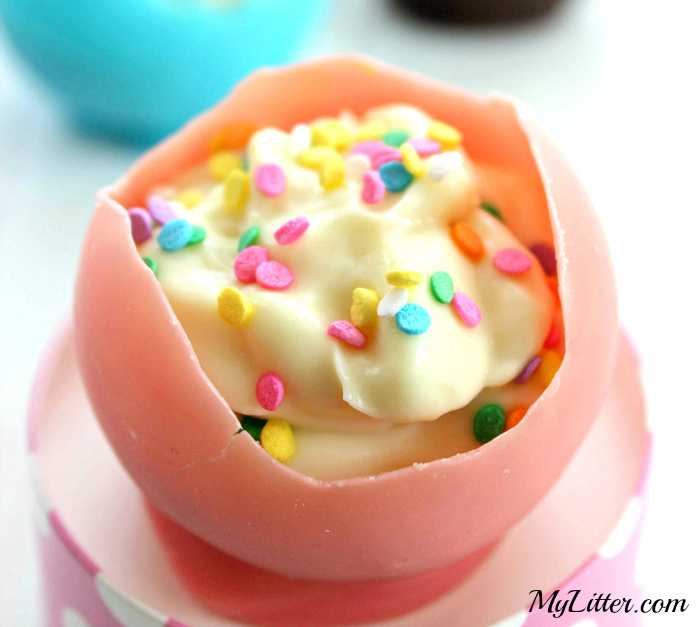 Have you seen all of those fun chocolate bowls floating around the internet? Well you are in luck, we have a super easy to follow recipe available for you now! We did this project with the kids and they had so much fun! I love that you can make these chocolate bowls which ever color you like and and make them customized for your special occasion. We made ours Easter themed with pretty pink melting chocolate, tasty pudding and Spring colored sprinkles!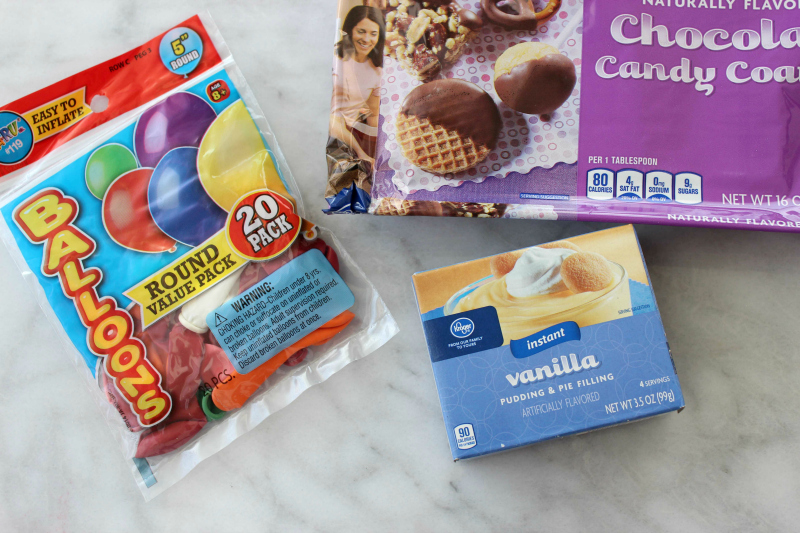 INGREDIENTS
12 Small Round Balloons
1 box Pudding Mix
2 cup Milk
Candy Decorations (optional)
DIRECTIONS
Make pudding according to box directions and allow to cool.
Line a cookie sheet with parchment or wax paper.
Melt chocolate by microwaving 45 seconds, stirring and repeating until melted and smooth.
Inflate each balloon just until slightly larger than an egg and tie off.  Dip and roll balloon in chocolate until covered about half way. Place on tray and set tray in freezer for 10 minutes until set.
Dip and roll each balloon a second tip to thicken chocolate shell. Return to tray and return tray to freezer for 15 minutes.
Snip top of each balloon to release air. Gently slide your finger and pull balloon away from shell working your way around the "egg". If shell starts to soften, return to freezer for 10 minutes and continue after it firms.
If there are in holes in bottom, carefully fill with melted chocolate to patch and freeze to set.
Fill each egg with pudding and sprinkle with decorations if desired. Refrigerate until served.