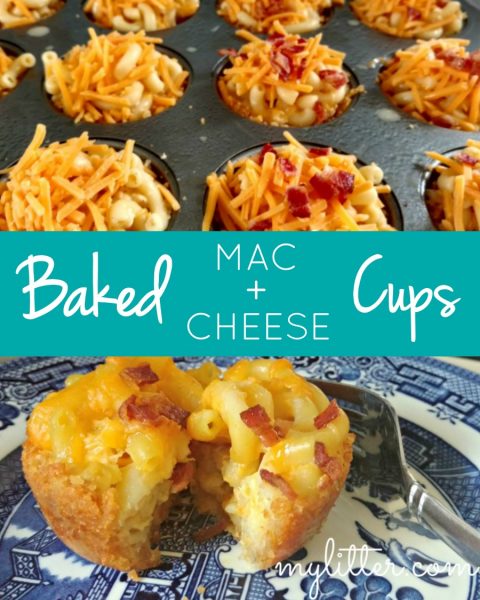 Sometimes, even though you've made those New Year's Resolutions and sworn off all things buttery, cheesy and bacony – you find yourself whipping up a batch of oven baked mac and cheese cups.  The heart wants what the heart wants, amirite?
But seriously – when the kids are home on break and hungry – and there's a little leftover ham in the fridge from the holidays – this is a yummy solution 🙂
Check out how to make these Baked Mac & Cheese Cups for your hungry loved ones….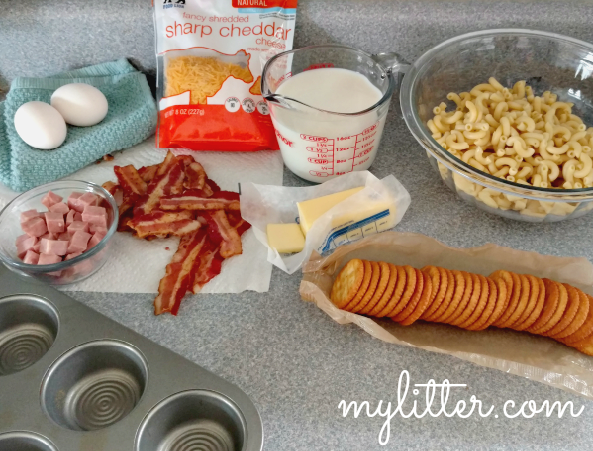 What you need:
4 Cups of cooked elbow macaroni noodles
3/4 Cup Milk
2 Cups Shredded Sharp Cheddar
2 Eggs, beaten
1/2 Stick Unsalted Butter, melted
Diced ham or bacon (optional)
Cayenne pepper, black pepper, or other seasonings (optional)
Directions for Baked Mac & Cheese Cups
1 . Preheat oven to 350 and spray a muffin tin lightly with nonstick spray.
2 . Melt 1/3 stick of butter in a small bowl and stir in a sleeve of crushed Ritz crackers and 1 cup of finely shredded sharp cheddar cheese.
3 . Press the crust mixture firmly into each muffin tin cup, making sure to flatten it up the sides a little ways as well.  Fill all twelve muffin tins.
4 .  Mix the noodles, beaten eggs, 1/2 cup of shredded cheddar and the last bit of melted butter together.  Add a dash of cayenne pepper for more flavor (garlic, or even cajun seasoning would be yummy here as well)
5 . Next, spoon the macaroni and cheese mixture into each cup, topping with an extra sprinkle of shredded cheese (Um – and bacon if that floats your boat!  It always floats mine…)  I like using my favorite herb scissors to cut up my bacon easily!
6 . Bake at 350 for 20-30 minutes, letting the top get a tiny bit browned and crispy before removing.
Let sit and cool for just a bit before scooping them out of the pan.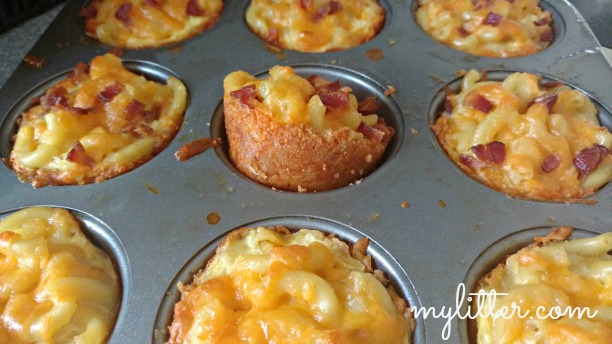 Cut open and enjoy!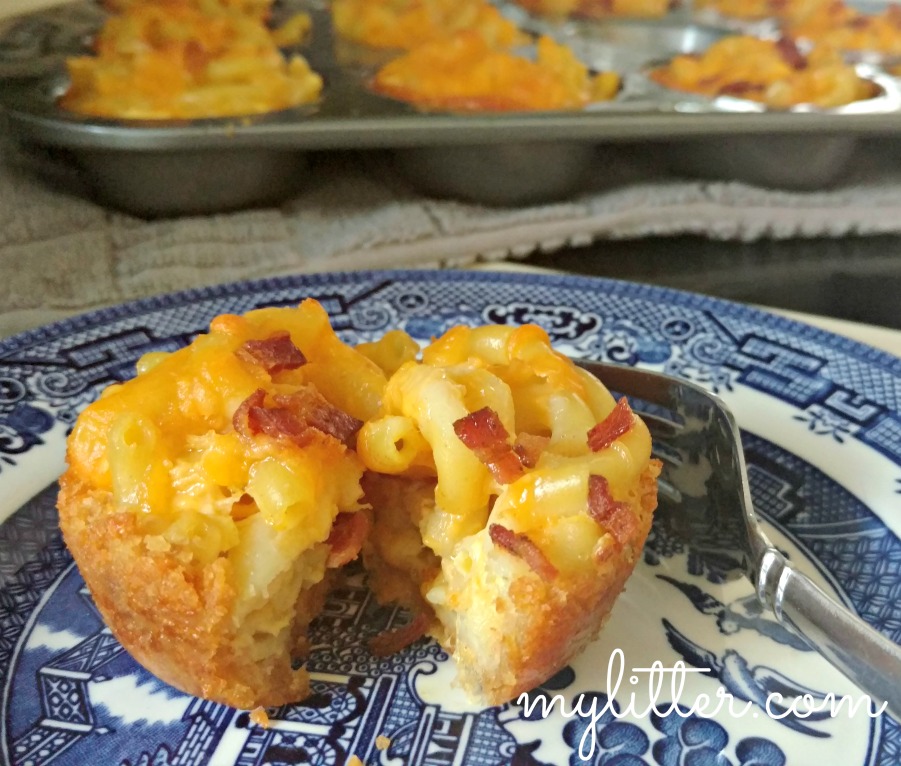 You might also enjoy these recipes:
Macaroni and Cheese in the Crockpot
Jalapeno Cheddar Pull Apart Bread