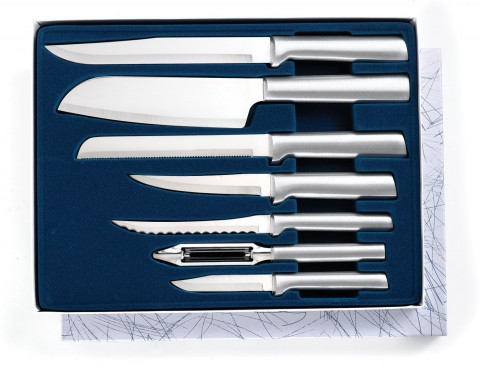 This is THE MOST AWESOME KNIFE SET IN THE WORLD. Not Kidding. I have this set and have had the Rada paring knife since I was first married. These are made in the USA, in fact right by where I am from in Iowa, and they are seriously the best you will ever have.
This set is on sale for $37 down from $64.
Silver Brushed Aluminum Handle (hand wash/dry only)
Made in the USA since 1948
Lifetime Guarantee
Rada Cutlery
American Made Knives
GO HERE to get yours! You WILL NOT BE SORRY! I actually a few years ago brought some back with me from IA and had a giveaway where I gave some of the paring knives away!
Thanks LynchburgTNcouponmama!