8 Brilliant Gifts for Bakers
If you have a baker on your list this year – it can be hard to find the perfect present.  They probably already have a set of pans and the basic spatula, etc… but here are 8 brilliant gifts for bakers you may not have considered!
From steals to splurges – there are items for everyone on this list:

The be all and end all of countertop baker buddies – this will be a baker's best friend!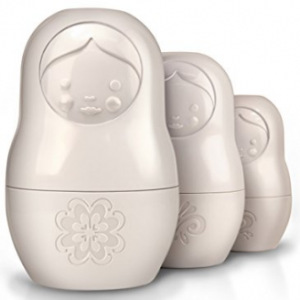 Matroyshka Stackable Measuring Cups
Super duper adorable to leave out on the countertop all the time – instead of cluttering up the drawers.
Ever had to fish your phone out of your purse with dough-coated hands and try to punch in "What's the equivalent of tablespoons to teaspoons?"  Not anymore!  This Cheat Sheet Baker's Apron has all sorts of helpful tips printed right on the front!
Get perfect shaped cookies every time – this might seem like a bit of a luxury but it is SO handy while baking!
Fred & Friends Bear Hands Oven Mitts
Whoever said not to grab a pan with your bare hands?  These Bear Hands oven mitts are fun and functional 🙂
Wilton Elite 3-Tier Cooking Rack
Save tons of counter space during a marathon baking session with this baby!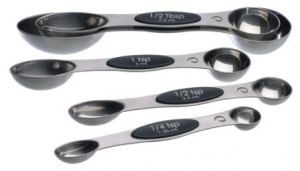 Always within easy reach – these magnetic measuring spoons are a great addition to a baker's kitchen.
Pyrex 8-Cup Glass Measuring Cup/Mixing Bowl with Lid
It's huge size makes it almost a novelty gift – but it's actually completely useful as a mixing bowl, batter bowl and measuring bowl in one!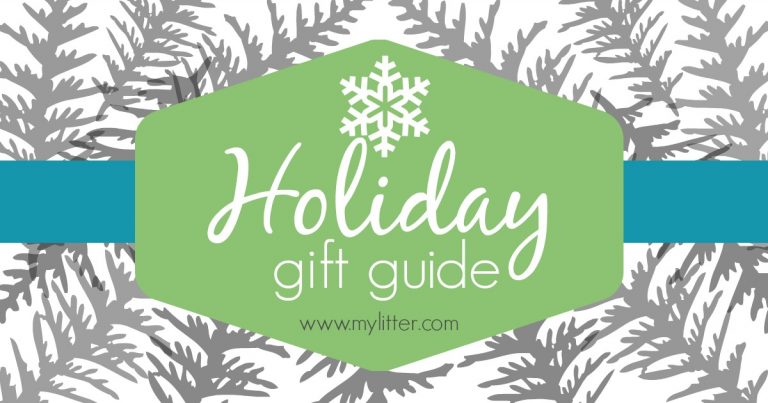 Get lots more gift ideas over in our Holiday Gift Guide here.  And check out tons more Christmas Deals here!