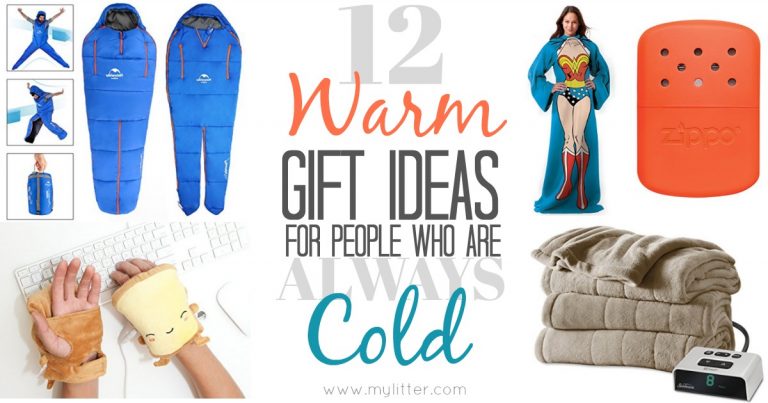 Are you looking for some super warm gift ideas for an always-cold person on your list?  Well I AM one of those people – so let me give you some suggestions!  Nothing says I love you to a cold-natured person than a gift that says "Here – let me warm you up!" 🙂
14 Warm Gift Ideas for People Who Are ALWAYS Cold
Look hot while staying warm in a Wonder Woman snuggie!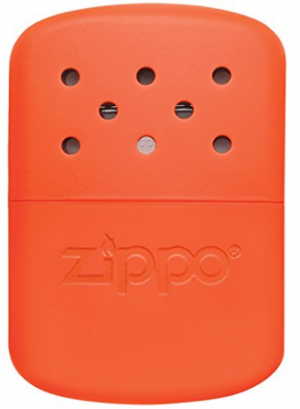 I think this is kinda cute – on top of being a handy gadget for standing outside in the cold.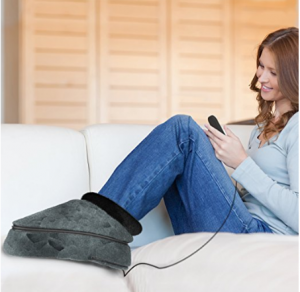 Yes.  Yes-yes-yes-yes-yes.  I might actually run out and buy this one right now.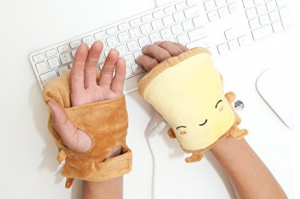 Fingerless USB-Powered Toast Hand Warmers
The only way to work at the computer really.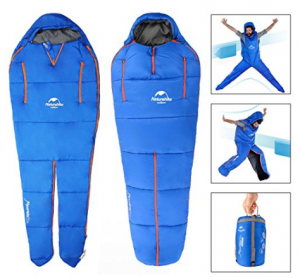 I hate getting out of my warm sleeping bag when camping – with one of these, there's no need!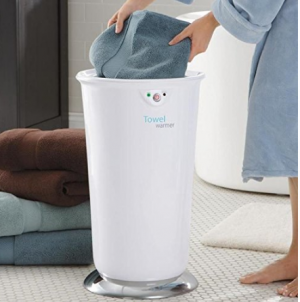 Step out of the shower and into LUXURY with a heated towel warmer!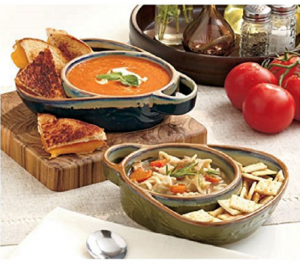 Perfect for cozying up with a hot bowl of soup and not having to find a spot in your blanket cocoon for a plate 🙂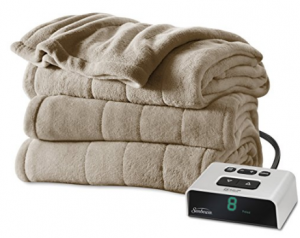 I already don't want to leave my bed in the mornings – but I REALLY might not leave if I had this!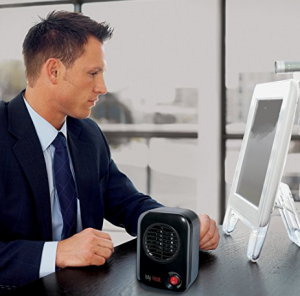 No more f-f-f-reezing at the office – heat up their cubicle with this little personal heater!  Plus – it comes in cute colors 🙂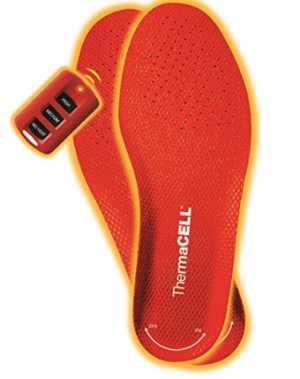 Give the gift of never have frigid feet again!
A cute ways to keep those tootsies toasty 🙂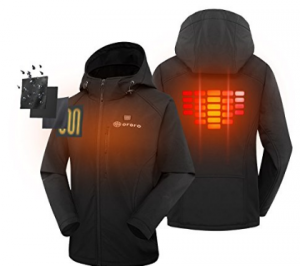 Find your perfect temperature and never leave it in the warmth of your own heated jacket 🙂
Looking for more gift ideas?
Christmas Book Countdown and Printable Gift Tags
Makeup Gifts for Beauty Queens