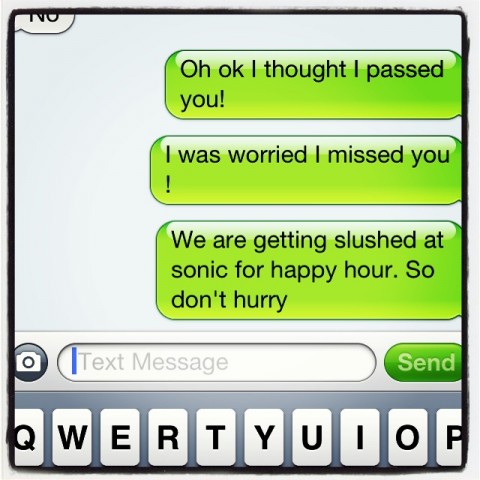 This was an actual conversation I had with my friend as I was watching her son this past Friday.
Stupid spell check, that was supposed to be SLUSHIES!!! We were getting SLUSHIES at Sonic not getting slushed!
Anyway, here is your friendly reminder that you can get 1/2 price SLUSHIES and drinks at Sonic everyday from 2-4pm.