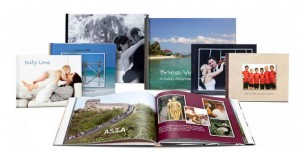 I had 2 emails this week, people looking for photo book deals for graduation and Father's day! So here you go!
At Picaboo you can get $10 off plus free shipping. Here is a super awesome deal on a really nice quality photo book! You only until  If you have not made a photo book before don't be scared! They are really easy and Picaboo is the most user friendly of any that I have used. They have video tutorials and online help. Your books really turn out like works of art.
To get yours:
Go HERE and sign up for an account.
Download the free photo book making program.
Design your 8.5×11 Classic Linen or Classic Leather books OR the Classic Custom books in 8×8 or 8.5 x 11 sizes.
Use Coupon code: MAYSHIP
Offer good until May 24th.
The following products are eligible for this offer:
• Classic Linen, Classic Leather, and Classic Custom book styles in all sizes and formats (square or landscape)
The book that will be $15 is the softcover. It is normally priced at $24.99, so with the $10 off and free shipping it is $15.