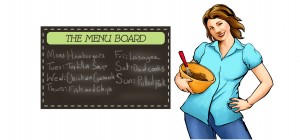 School is back!! Which means my life will have a schedule and I am making a menu plan each week! I do this because it saves me a LOT of money and a LOT of time and I actually loose weight by NOT eating out and snacking because we don't know what is for dinner and everyone is starving and we are all snacking…
Here are some free printables if you need them:
Start with the protein part of your meal when you are planning a meal, because that is where you will be spending the most of your money!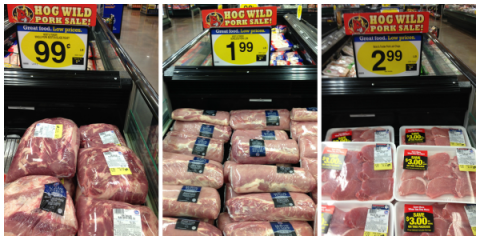 I am basically just going to shop at Kroger this week, because of the meat sales and the mega event! Chicken is only $1.79/lb STOCK UP PRICE and all the pork is on sale and also STOCK UP prices!
:: THURSDAY :: – Pulled Pork Sandwiches – Pork Butt is $.99/lb at Kroger and I already have it in the crock pot this morning! I used a store bought rub all over, added some sliced onion and fresh garlic. Poured in a can of Dr. Pepper and about 1 cup of Sweet Baby Ray's BBQ sauce! I put it on low for about 8 hours and will shred it after about 7 hours. We will have some chips and fruit with it!
:: FRIDAY :: – Philly Cheese Steak Sandwiches (Texas Cheese Melt) This is my husband's most requested sandwich and probably meal! The awesome thing is that the Queso Blanco Velveeta that I use in this recipe is on sale at Kroger this week as part of the mega event! AND – the roast beef is on sale in the deli for $3.99 a package! SCORE! The total cost of this meal is about $14 for 9 people!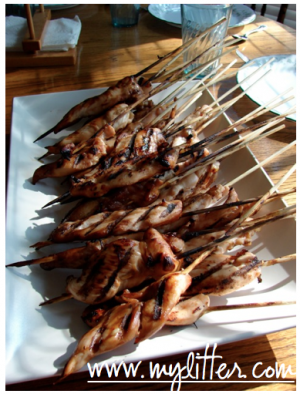 :: SATURDAY :: Chicken Kabobs – Chicken is on sale this week at Kroger for only $1.79/lb. (get some extra to toss in the fridge for the next few weeks) The Lawry's marinade is also on sale for only $.49 and we love this stuff!!!  I am combining the 2 sales and making dinner for really cheap!! Add in a fresh salad and you have dinner for about $10!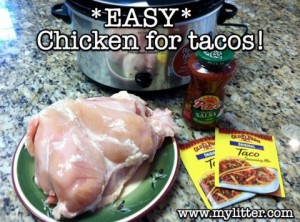 :: SUNDAY :: – Chicken and Pork Tacos – Since I know I will have left over pulled pork from Thursday, I am going to toss some chicken in the crock pit while we are at church, heat up the pork when we get home and have a taco bar! If you have not tried my Easy Chicken Taco recipe, you NEED to! Dinner for under $10 again!
::MONDAY :: Chile Verde – This is my sister in law Tonia's signature dish. It is DELICIOUS! It is also another crock pot recipe that is super easy and really good! Serve with rice and chips! I will be using a pork loin from Kroger at $1.99/lb.
:: TUESDAY :: Crispy Cheddar Chicken – Again I am getting chicken from Kroger at $1.79/lb. My little kids love this recipe and it is really easy, they even help me make it! Add a salad and maybe a roll and you have dinner for under $12!