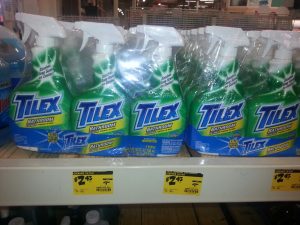 Samantha found another awesome clearance deal at her Home Depot store. Remember that they also take coupons!
The Tilex Bathroom 3 Pack Cleaner $2.43 (normal price is $9.88) and Walmart price is $3.98 each! I don't see any coupons right now for Tilex, but the price is so good, I am ok with that!
There were more clearance Home Depot items HERE.