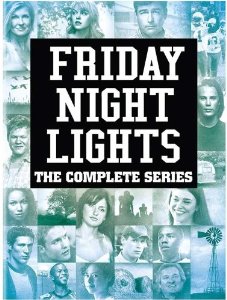 If you are a fan of Friday Night Lights, you can score a good deal today on Amazon for the Gold Box deal! The entire series is $39.99 (was $99.98) and will ship for free!
* The reviews for this series are AMAZING!
Through five extraordinary seasons, the residents of Dillon, Texas, kept viewers captivated with the small-town struggles, victories, and heartbreaks that resonated across America with breathtaking authenticity. Now, relive the spirit of this small town with a big heart. Kyle Chandler, Connie Britton and an all-star ensemble shine in this American drama series that will never be forgotten.
Go HERE to check it out!