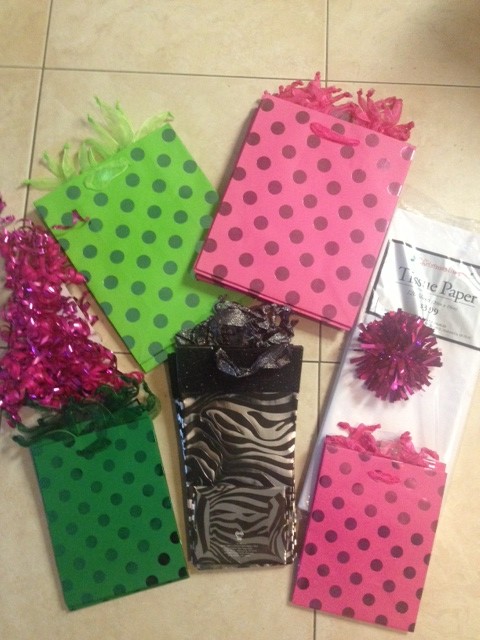 Remember the teachers gifts deals that I posted the other day? I was able to get a really nice Thirty One bag and Bath & Body Works lotion for under $6 each for my kids teachers in May for their end of school gift.
Well, at Hobby Lobby the Christmas stuff is 66% off right now.
The cool thing is that a bunch of the Christmas stuff doesn't look like Christmas at all! I picked up all these lime green and pink polka-dot gift bags for around $.75. I am using these to put the teachers gifts in them at the end of the year. I also got a BUNCH of rolls of black and white wrapping paper for 66% off and all the bows and ribbon to go with them for the year.
My teachers gifts are still right at $6 each and they are getting a $25 value, I am really pleased!