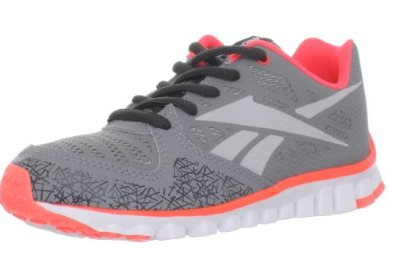 This seems like a lot to spend, but if you have kids or even adults that need shoes you might want to take a look at the deal that Amazon has going.
When you buy selected shoes you can get $20 off a $100 purchase when you check out and use coupon code NYRUNNER.
For example – These Reeboks above are on sale for $37 ( was $60 ) my daughter has these shoes and loves them, and you need to find maybe 2 more pairs to get to $100 then get $20 off.
I would look more for teens and adults just because I don't spend more then $20 on little kids shoes, you might, but I don't! 🙂