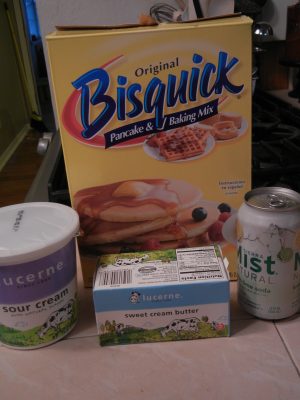 STOP. Whatever you are planning on making for dinner, if you have these 4 ingredients you HAVE to make these biscuits tonight!! I made these the other night and I am still a ROCK STAR with my family! They were AWESOME!!
I could seriously eat an entire pan with butter and jelly.
7 UP (or Sierra Mist) Biscuits
2 cups Bisquick
1/2 cup sour cream
1/2 cup 7-up
1/4 cup melted butter
Cut sour cream into biscuit mix, add 7-Up. Makes a very soft dough.
Sprinkle additional biscuit mix on board or table and pat dough out. Melt 1/4 cup butter in a 9 inch square pan. Place cut biscuits in pan and bake at 450 degrees until golden brown.