The Walmart Pre-Black Friday event is live in stores, and we are just waiting for it to be live online. Here are a few things that I am doing to get ready.
Adding items I want to my cart early – yep they are already in there, and crossing my fingers that they don't clear everyones carts!
Making sure I have my CC# right by me, so I don't have to go hunting for it as I am checking out.
Have your kids Christmas lists with you. Don't get caught up in the excitement and over-buy.
Keep checking back to this page, bookmark it, and you can even refresh the Walmart page, to see when the items drop in price.
just waiting for the prices below to drop online…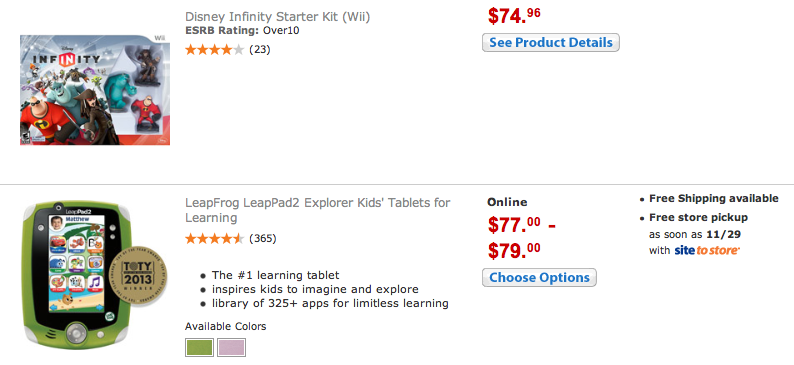 Remember we are also expecting that Amazon will match these prices and they have a better shipping policy overall with Amazon Prime.