There is a $1/1 Eco Tools coupon that you can print HERE. This coupon is AWESOME to use at Walmart, because not only can you get the EcoTools loofa free, but they have had many other Eco Tools items on Roll Back recently for under $1!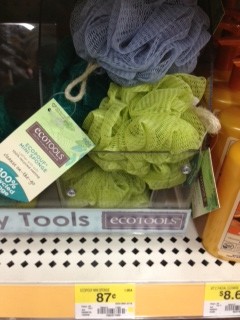 :: DEAL IDEA ::
Buy Eco Tools Loofa $.88
Use $1/1 Eco Tools Coupon HERE
Total: Money Maker!
* Make sure to hit your "back" button to print 2 coupons!
** See more Walmart deals HERE