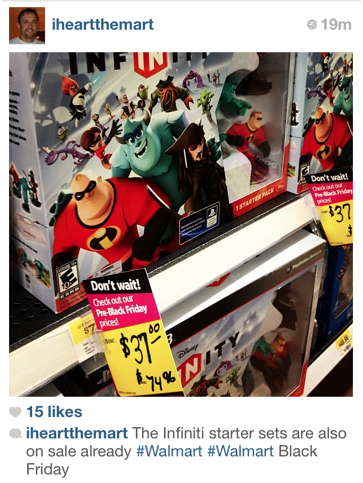 Well to make it a little more confusing for everyone, Walmart has started the sale tomorrow TONIGHT! Paul went to 2 different Walmart's and scanned about 50 items and they were priced at tomorrows sale prices!
You can see the pictures Paul took (and posted on Instagram) in store. If you are on Instagram, make sure to follow Paul and I on there!!
You can see the entire list HERE.