Express yourself with a personal style that represents everything about you. Walmart's We Dress America Fashion supports a diverse range of real people from across the nation, creating passion and style, Walmart's apparel with everyday low prices. It's time to update your wardrobe for the Autumn weather and travel with statement prints and colors that suit your style.
Snuggle up the little ones this winter with this adorable one-piece snowsuit.
Features include a sherpa hood lining, polar fleece lining upper and as well as the mitts. The insulated body, sleeves, hood, mitts, and botties will keep warmth in and the cold out. Sizes are available in 0 to 12 months. Two-color options: Mint and Light Pink Machine wash cold for long-lasting care.
The best snowsuit available this season! The kiddos will be ready for outdoor play this winter with this comfy jacket and snow pants set. Comfortable and durable – your child can spend hours in the snow and still feel warm! Features include elastic cuffs and ankle cuffs, storm gaiter at the ankle, and pockets. Two-color options available: Blue and Orange Combos with sizes 12 to 24 months. Machine wash cold for effortless care.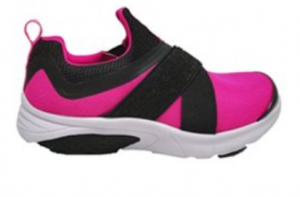 Comfort is key with the little ones!   Features include a durable upper, non-slip sole, breathable mesh inserts, laceless for a hassle-free-slip-on design. Your child will create independence by being able to put on and take off their own shoes all by themselves. Sizes available in 7 to 11. Wipe clean with a cloth for easy care.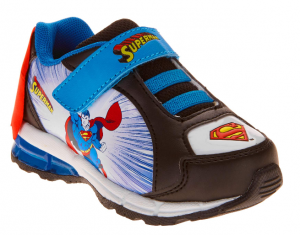 These Superman Toddler shoes will be a big hit with your child. These shoes lite up and have a cape that is sure to stand out! Creating fun imagination every day, these shoes will be your child's new favorite pair of shoes. Features includes velcro closure for easy on and on, bright fun hero colors with non-slip soles for important superhero duty. Available in sizes 8 to 12. Wipe with clean clothing for easy care.
You work hard all year long for you and your family. Shop Walmart with styles that fit your budget while staying true to your style and fashion needs.
Shop all of Walmart's Fashion Trends while sticking to your budget. Available for FREE Store Pickup or FREE 1 to 2 Day Shipping on orders $35+.

Making the most of your shopping this year? Don't forget to: 
Compare prices to Amazon (Amazon may have changed their price since we posted this!  They frequently change prices to match the major retailers)