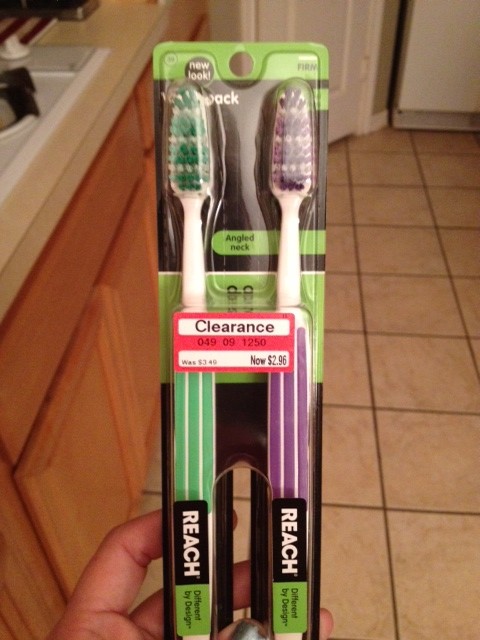 OK we have got all kinds of clearance at a bunch of different stores! Reader Cynthia found these toothbrushes at her Target last night, but there was a lot of other random clearance and I saw a LOT at Walmart last night also!
So have a plan…
When you are planning on going shopping, make sure to take your coupon binder OR however you store your coupons with YOU! This is the time you can score some of the best deals, the unadvertised clearance deals!
I always have mine with me. Plus, I print a handful of coupons to take with me for items that are often seen on clearance!
:: DEAL IDEA ::
Buy Reach Toothbrushes $2.69 
Use $2/1 Reach Brand Item printable
Total: $.69!
Check out more Target deals HERE and more Walmart deals HERE
Cynthia was also able to pick up a ton of school supply's for some kids that needed them! Awesome job Cynthia!