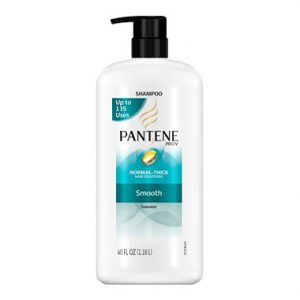 HEADS UP! Wow, there is a really great deal on Pantene at Target right now! Reader Samantha has already been top the store and done this one! I am TOTALLY kicking myself for using my Pantene coupons at Kroger this morning! AUGH! There is a deal right now where when you buy 3 Pantene items you will get a $10 Target gift card back… and with the new BOGO coupons from this Sundays paper, you can score some for FREE!
You are getting the Sunday paper right? If not, call 832-510-4013 and get up to 5 delivered for only $.99 each.
:: DEAL IDEA ::
Buy 1 Pantene Shampoo or Conditioner $6.49  
Buy 2 Styler Mousse $3.99
Use  5% Off Pantene Hair Care Target Cartwheel
Use FREE Pantene Conditioner or Styler Product wyb Pantene Shampoo Product, exp. 10/31/13 (SS 09/15/13)
Stack with $1.00 off ONE Pantene Styler or Treatment Product
Pay $8.76
Get Back: $10 Gift Card for buying 3 Pantene products!
Check out the Target weekly match ups HERE