Quick and easy to prepare, or make ahead in a freezer meal! Rustic Beef Stew is best made in a Crock Pot and allowed to simmer!
Rustic Crock Pot Beef Stew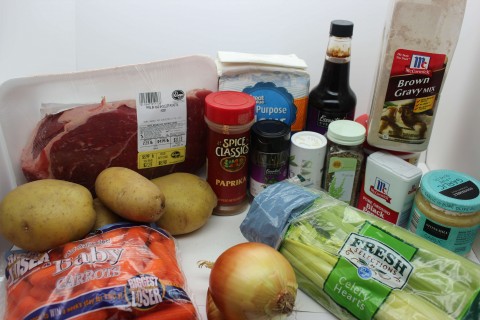 INGREDIENTS
2 pounds Beef Roast, cubed
1/2 cup Flour
2 tsp Salt
1/2 tsp Black Pepper
1/2 tsp Thyme
1 tsp minced Garlic
1 Bay Leaves
1 tsp Paprika
1 tbsp Worcestershire sauce
1 large Onion, chopped
2 cups Beef Broth
1 lb Potatoes cubed
1 lb Baby Carrots
2 stalks Celery, chopped
2 tbsp Brown Gravy mix
2 cup Water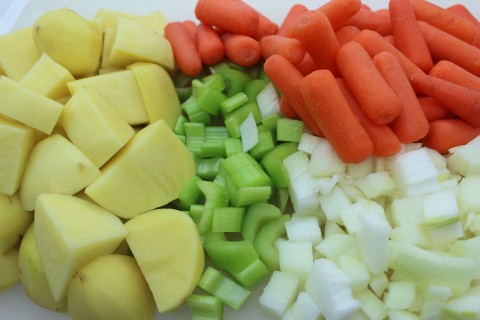 DIRECTIONS
Place meat in slow cooker. In a small bowl mix together the flour, salt, and pepper; pour over meat, and stir to coat meat with flour mixture. Stir in remaining ingredients. Cover, and cook on Low setting for 10 to 12 hours, or on High setting for 4 to 6 hours.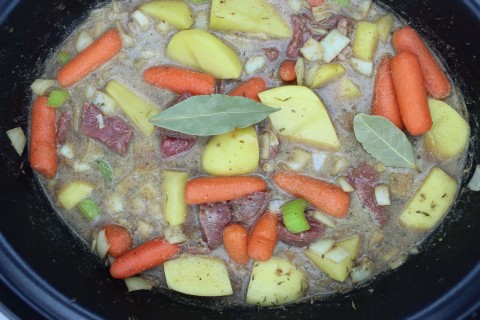 Remove bay leaf before serving.