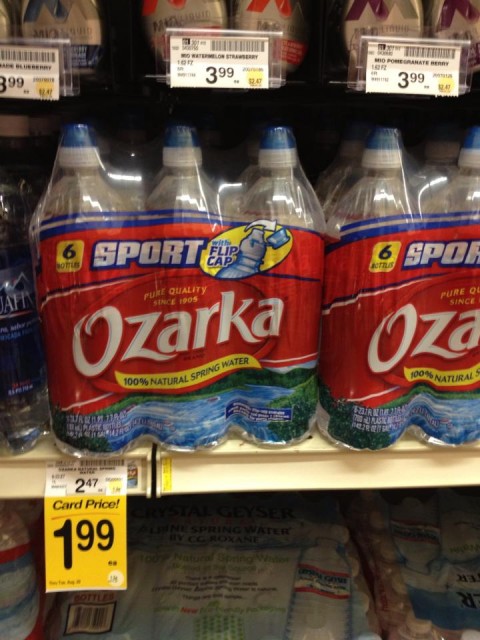 If you have a Randalls/Safeway store around, check out this deal reader Dr-Shellz Smith sent us on Facebook! There are some $1/1 coupons you can use, but I didn't find them in my inserts from a few weeks ago, and there is a $1/2 printable coupon HERE! I used zip code 77477.
I personalyl LOVE the flip tops and refill them all the time. I use these in the car so no one spills!
:: DEAL IDEA :: 
Buy Ozarka Flip Top 6 pack Water $1.99
Use Ozarka Brand 100% Natural Spring Water, Any (2) 1-Liter Bottles Or (1) 6-Pack Of 0.5 Liter Bottles - 08-18-13 RP
Or use $1/2 printable coupon HERE
Total: as low as $.99 each!