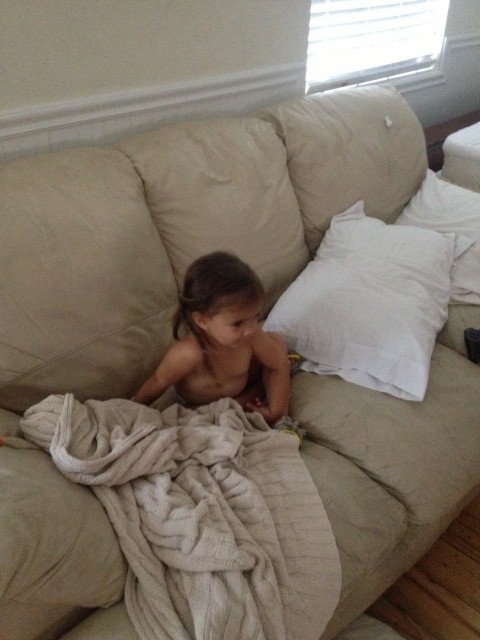 I posted this on Facebook so I apologize to those who saw this there as well, but I just had to repost here today!
Last week we were heading out somewhere as a family…
This. Just. Happened. We were backing out of the driveway when Paige asks, "Isn't Andie going with us?" Paul slams on the breaks and asks if she is serious and he starts counting children. Sure enough we are one short. I mention the last time I had seen her she was headed upstairs to look for shoes.
He jumps out of the car and a minute later he texts me this picture… (the one above) She is buck naked (with shoes on) watching My Little Pony in the playroom!! He brings her to the car fully clothed and announces to the big kids, "next time I say get the kids in the car, this is the one I am talking about!"
Today as we left for a day trip, I counted and counted a few more times to make sure we had everyone. I am going to have to say, we have not left a kid anywhere, well that I can remember anyway!
Have you left a kid behind?