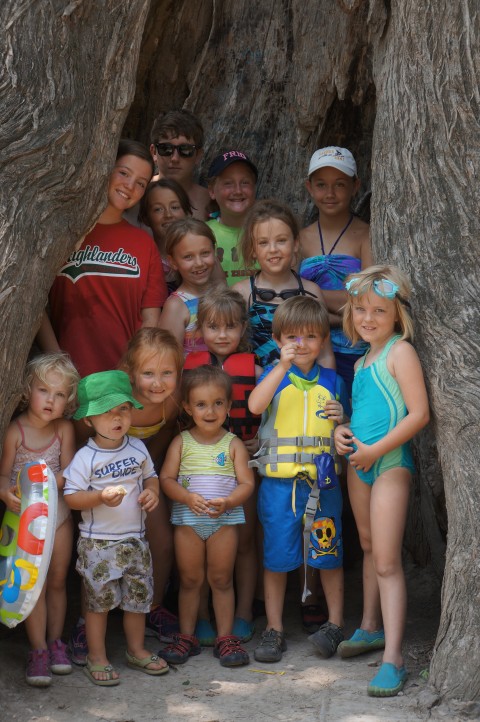 This is the DARLING group of kids that we hauled around all weekend on the Frio river! We spent the last 4 days at Garner state park and I will have a full report in the morning.
On the way home, we were on Amazon in the car looking at what supplies we need for our next trip and so I am going to post those deals for you now because a few are on sale.
Plus, I will do a few camping posts if you are into that kind of thing
But first, possibly my most favorite picture of the weekend….
My BIL Jeff, jumping off one of the rope swings! LOL!
Below, you will see a small child sleeping in a Intex raft/boat on the river. We are AWESOME parents!
Actually this isn't my child but my niece, so the awesome parent award goes to my SIL and brother.
We collect camping gear year to year. We also have some great river gear that we add to little by little each season. One of the things we bought this year is a Intex raft/boat and were really impressed and liked it a lot. Once we got internet on the way home we were looking to see what else they had because we will be watching to pick up another float before the next time we go back.
:: On Amazon ::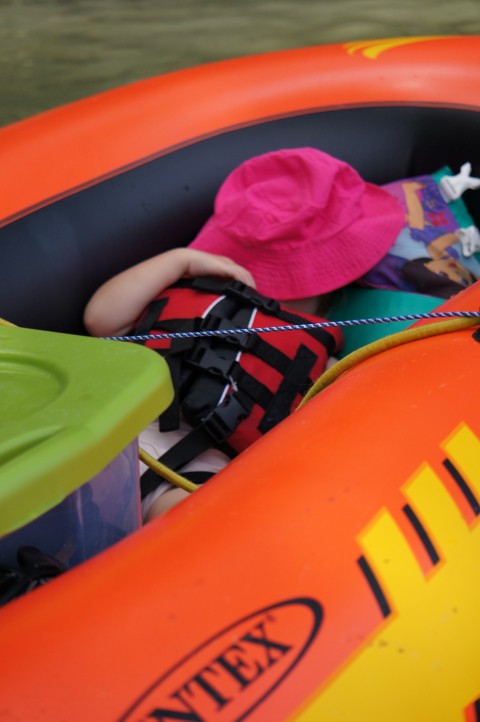 The boat was a great addition as we were able to put the little kids in it and haul them around. We were also able to put a cooler in it and my camera and keep them dry.
We have a good collection of the Intex River Rat tubes that we have used for years. One year we found some on clearance and picked up 2. They were really great for the price so we added one each year. We now have about 5 that we rope together on the river.
I will tell you though, I have major tube envy and want one of the
River Run
tubes! That is what I am picking up for next time!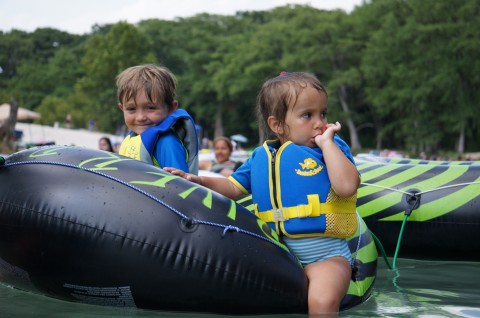 There is nothing more then I love then being on the river with my family. We have such a great time no matter if we are sitting on the bank playing with rocks or tubing down the river!
What is YOUR favorite river gear?