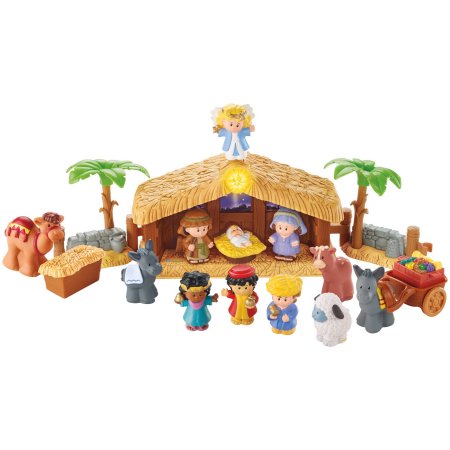 This is perfect for those little hands!  Grab it now because this set sells out FAST!
Star Lights Up, Set Plays "Away in the Manger"
Figures Included: Joseph, Mary, Baby Jesus, Angel, Three Wise Men, 2 Donkeys, Camel, Sheep, Cow
Includes Stable, Left and Right Stone Walls with Palm Trees, Hay Bale, Donkey's Cart
Press down on the angel to light up the star and hear "Away in a Manger"
Includes the angel, Mary, Joseph, Baby Jesus, Three Kings, two donkeys, one sheep, camel, cow, food cart, two fence pieces, and bale of hay
Want the most of your Shopping this year?