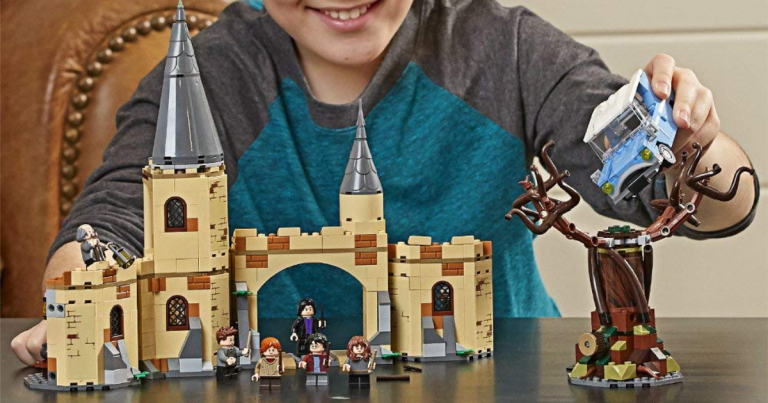 753 pieces – ages 8-14. 

This set is compatible with all LEGO construction sets.
Includes 6 minifigures: Harry Potter, Ron Weasley, Hermione Granger, Seamus Finnigan, Argus Filch and Severus Snape, plus a Hedwig owl figure. Features the buildable Whomping Willow tree with spinning branches, Flying Ford Anglia car and Hogwarts castle section.
Accessory elements include potions, cauldrons, 2 suitcases, 5 wands, candles, a lantern, Daily Prophet newspaper and magic spell page, broom, tables, chair, tools and 2 inkpots with a quill.
Shipping information: Walmart – Free store pick-up or free shipping with a $35 purchase. Amazon shipping is free with Prime or free standard shipping with a $25 purchase.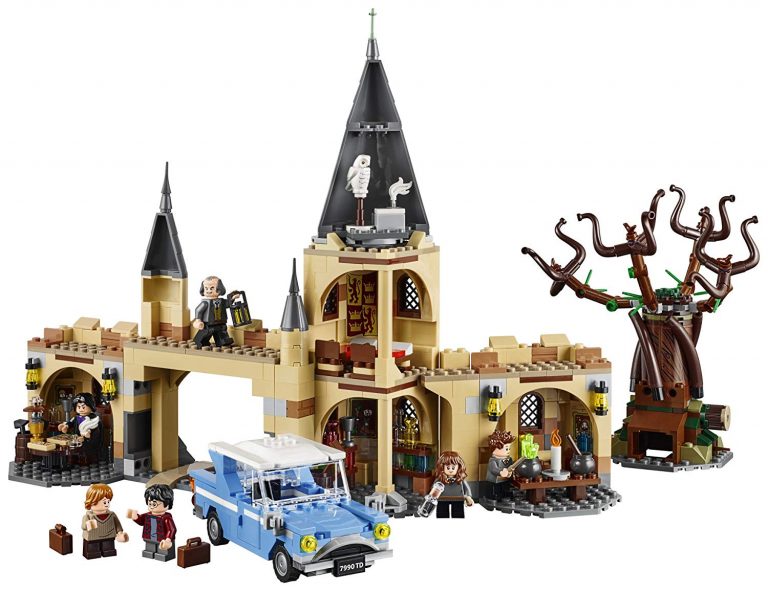 Making the most of your shopping this year? Don't forget to: 
Compare prices to Amazon (Amazon may have changed their price since we posted this!  They frequently change prices to match the major retailers)
Thanks Hip2Save