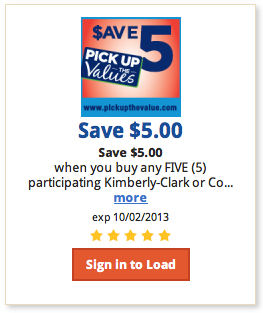 There is a $5 off Kimberly Clark eCoupon that you can load to your Kroger card. Today is the last day for the mega event and the Palmolive  is on sale for $1.64.
Remember the cereal digital coupon a few weeks ago? This one is just like that one where it is a $5/5, but you can use it 5 times in a transaction.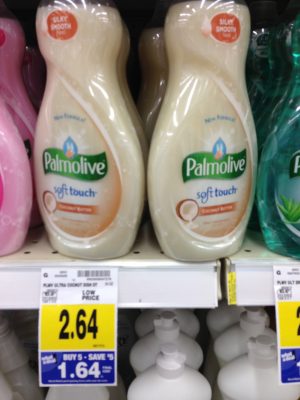 This will make them only $.64 each after the $5/5 coupon. This is the thing… this coupon is coming off 25 items and not just 5 in a transaction. So you can buy 25 Kimberly Clark products in a transaction and have $25 come off.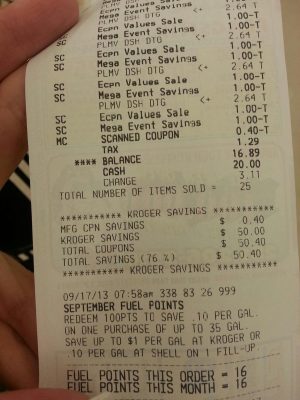 :: DEAL IDEA ::
Buy 25 Palmolive Dish Soap $1.64
Use $5 off Kimberly Clark eCoupon
Total: $16.89 for 25!
* But if you want to do the Palmolive deal, you have to do it today!
We start a new mega event again tomorrow, this time it is the Buy $5 Save 5 pick up the value sale and you can load this coupon only once and use it on 25 items in a transaction. You can't use manufacturer coupons with it, so obviously find products that you don't have coupons for.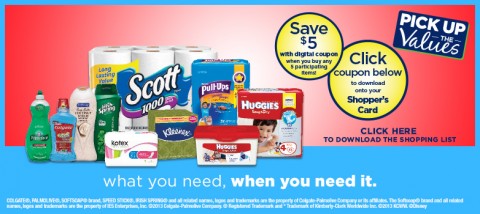 Once it is gone from your card it is gone. If you only use it on 5 items you can't use it again. So make sure you have 25 Kimberly Clark items to get the full value.