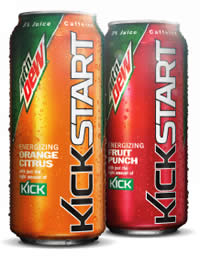 Heads up! There is a Kroger ecoupon that you can clip and save to your card today for $.98/1 Mt Dew Kick Start. They are on sale for $1 each right now, and with the coupon they will only be $.02!!
:: DEAL IDEA :: 
Buy Mountain Dew Kickstart $1.00
Use $0.98/1 Mt. Dew Kickstart  Kroger eCoupon
Total: $0.02!!