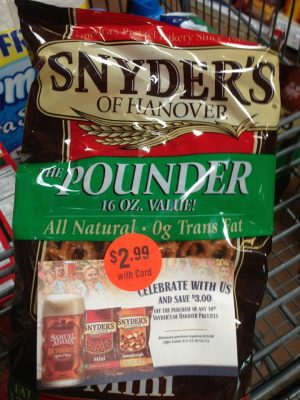 Check out the deal Hannah found at her Kroger!
Wow!! MM on Snyders pretzels! These had $3 coupons attached and they are $1.99 after mega sale! $1.01 money maker!!
Make sure to keep your eyes open for that HUGE coupon!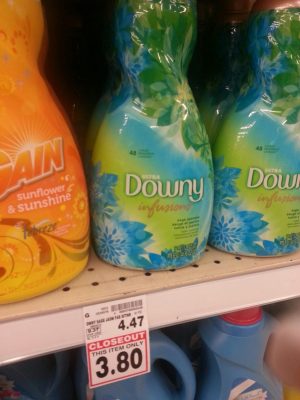 Samantha found this Downy on sale at her Kroger and they included it in the mega event at the closeout price! There is SOOOO much clearance at Kroger right now, keep your eyes open!!!
Check out all the Kroger deals: