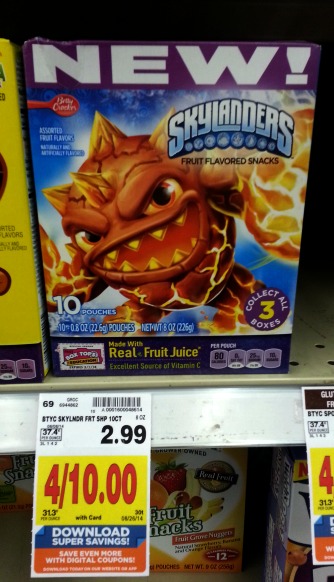 :: This coupon reset, check your Kroger app or Kroger online! :: 
Right now at Kroger Betty Crocker Fruit Snacks are on sale 4/$10.00 and there's a super high value $6.00/4 Betty Crocker Snack Kroger Digital Coupon. You pay just $1.00 per box and this is a great way to stock up for school lunches, road trips, or even care packages.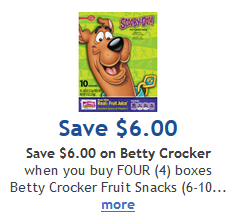 Betty Crocker Snacks (Fruit Snacks, Fruit Roll Ups, Gushers) 4/$10.00
Use $6.00/4 Betty Crocker Snack Digital Coupon
Total: $1.00 each
You can use this digital coupon up to FIVE times in the same transaction so you can get 20 boxes!