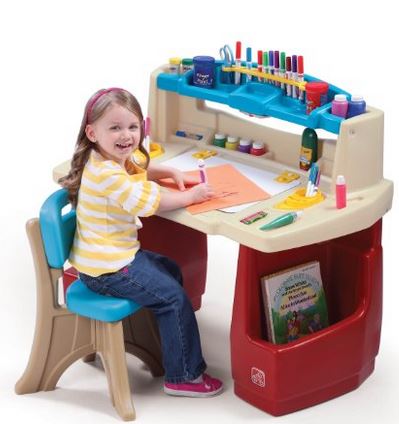 Over at Kohl's you can pick up the really cool Step 2 Deluxe Art Desk with Splat Mat for only $64.99 (was $99) but with coupon code FFDEC20 you can get an additional 20% off which makes it $52.19  and if you spend $100 or more you can get 25% off with the code FFDEC25 off your entire order!!
::DEAL IDEA ::
Buy Step 2 Deluxe Art Set $64.99
Use coupon code FFDEC20
Pay $52.19
Get free shipping
Get $10 Kohl's cash back!
Go HERE to get yours!
Need a gift for a hard to buy for loved one? Give them an Amazon gift card and they can buy food, toiletries, toys, books, electronics, clothes, shoes, a bike, office supplies and about 2 million more items! Go HERE to see how cool they are!