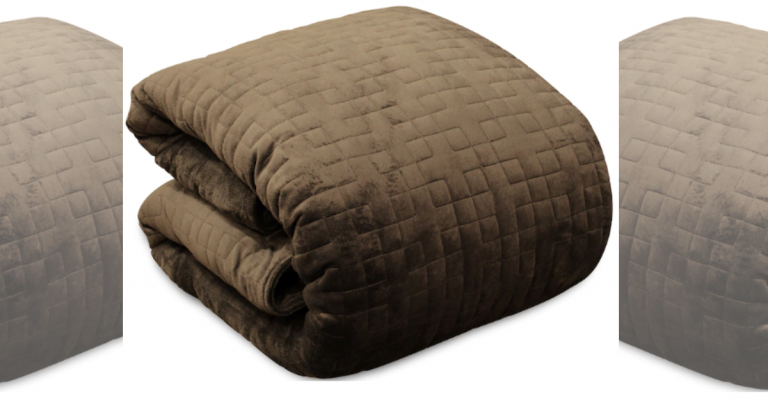 Kohls' Cardholders! Visit Kohl's and pick up this 48″ x 72″ Altavida 15-Pound Weighted Blanket on a deal with FREE Shipping, when you stack coupon codes and a rebate!
Kohl's Cardholder Deal Idea: 
Buy Altavida 15-Pound Weighted Blanket $109.99 each (Reg $219.99)
Use coupon code APPLE30 at checkout to deduct 30%
Use coupon code NOVHOME10 for $10 off $50+ home purchase
Use coupon code MVCFREENOV at checkout to deduct shipping
Final Price: $69.99! Plus you earn $10 Kohl's Cash!
Shipping information: Free for Cardholders with code. Otherwise, choose free store pick-up or shipping is free with a $75 purchase.

Making the most of your shopping this year? Don't forget to: 
Compare prices to Amazon (Amazon may have changed their price since we posted this!  They frequently change prices to match the major retailers)