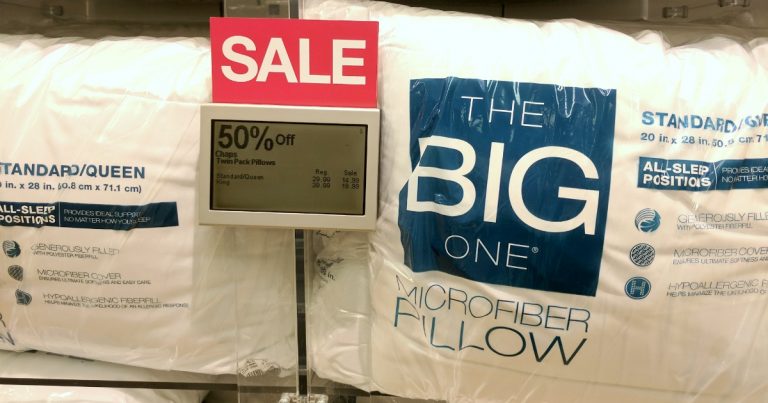 Kohl's Big One Pillow ONLY $2.79!
Need a new big fluffy pillow? Right now you can get the epic The Big One Microfiber Pillows for as low as $2.99 each (the Standard/Queen Size)! Plus you also earn $10 Kohl's Cash for every $50 spent which means you can get a few other things you've had your eye on for the house.
Here's how:
Snag a Big One Pillow on sale for $3.99 (Reg $11.99)
Use 30% OFF Kohl's Cardholder Code TULIPS30
Use Free Shipping Cardholder Code KCSHIP
Pay only $2.79 Shipped!
You can get the The Big One Microfiber King Size Pillows for $7.99 (reg $19.99)
Other Recent Kohl's Deals:

Find out the answer to How Does Kohl's Cash Work with MyLitter's step by step guide to getting more for your money at Kohl's. Start shopping Kohl's here.