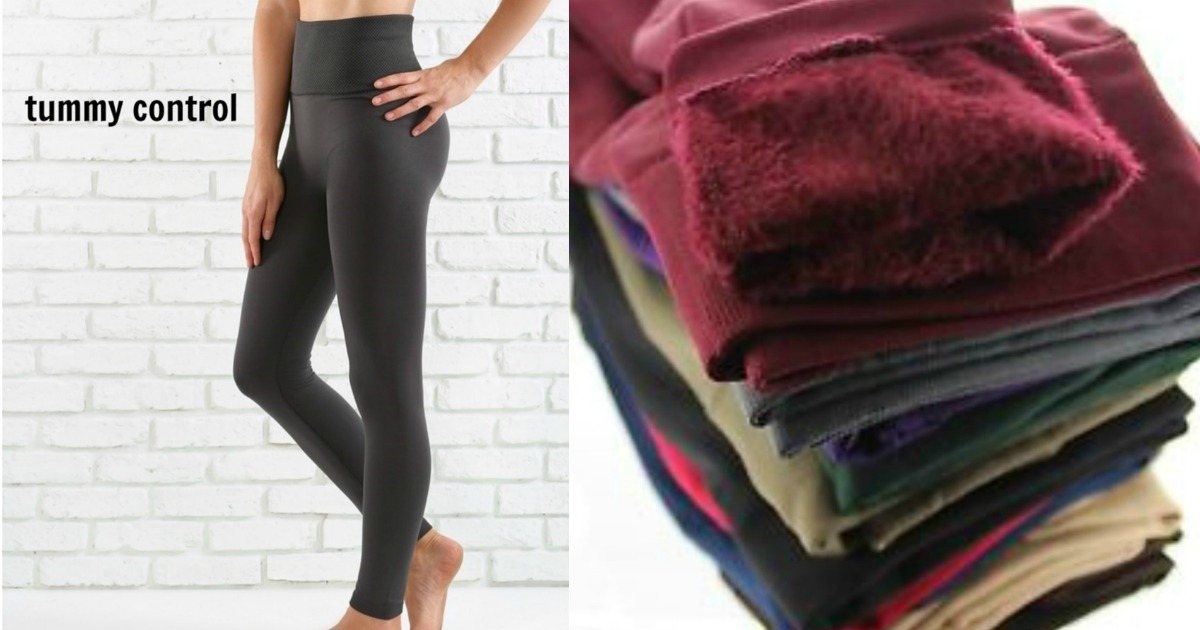 Don't let those extra holiday pounds show as much!
 

Jane is the place to be to grab some Tummy Control Fleece Lined Leggings for just $6.99 (reg. $19.99). Available in 2 Sizes (regular and curvy) and several different color choices to match everything!
The waistband is extra tall, giving your tummy more support!
Regular (0-13)
Curvy (11-19)
These run true to size
Black, Burgundy, Charcoal, Coffee, Navy and more colors to choose from, depending on size.
Shipping information: $3.99 for the first item and $1.99 for each additional item. US only. Seller usually ships within 24 hours. Ships no later than Mon, Jan 8.
Making the most of your shopping this year? Don't forget to: 
Compare prices to Amazon (Amazon may have changed their price since we posted this!  They frequently change prices to match the major retailers)